Time & Attendance – If it aint broke don't fix it – James Evans, Senior Account Manager at STANLEY Security, puts the case for modern Time & Attendance systems and highlights some of the less well known benefits.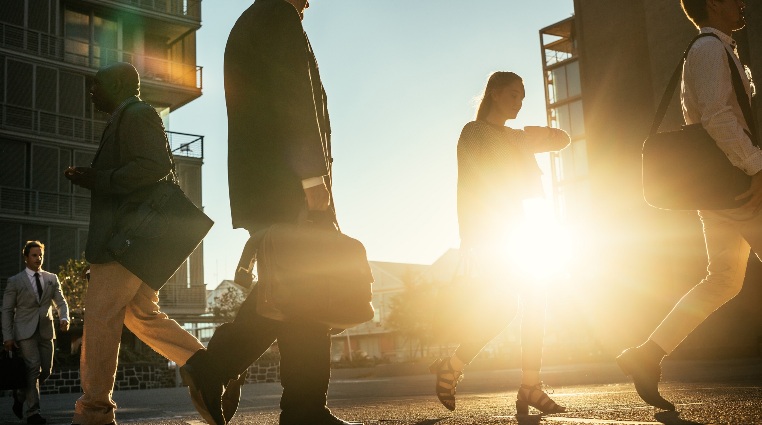 If it ain't broke, don't fix it, goes the well-worn saying. Long established companies often have long established business practices that have served them well over the years. Monitoring employees working hours using traditional clocking in/out systems that are then recorded manually to a spreadsheet is one such case in hand. It works smoothly, so why go to the expense and endure the upheaval of implementing a Time & Attendance software based system?
Yes, a Time & Attendance system does come with a cost attached, but that cost is low and the return on investment (ROI) is fast. And no, there really is no upheaval involved if you pick your system and supplier well; you won't need to change your existing accountancy etc. software and don't even need to change how you do your reporting.
What's more, a Time & Attendance system brings a host of benefits that you may not even be aware of that can have a positive impact on your business.
What is a Time & Attendance System?
Time and Attendance systems automatically calculate employees' attendance hours, overtime, holidays and absences – all exportable to payroll in minutes – and provide evidence in proof of compliancy with working time regulations.
A basic system will include a terminal/readers and software.
The terminal/readers are used to capture the individual employee's clocking in/out data and are available in card or fob and biometric formats, depending on your requirements. Biometric readers, based on fingerprint and eye scanning, are increasingly popular as they avoid issues such as lost cards or tags and forgotten pin numbers, or the sharing of these with colleagues to clock them in/out in their absence.
The software, which makes all the relevant calculations, is either placed on your computers or can be browser-based.
It Pays to be Accurate
By far the greatest benefit of moving to a modern Time and Attendance system is accuracy. Individual employee data is monitored and calculated in real time down to the second, including hours worked, breaks, overtime, absences and allowances. Every type of work pattern and schedule can be recorded, including flexi-time. Tracking and recording such information manually opens up the potential for both false reporting and human error which can have serious consequences for a business. Furthermore, you're never going to be able to obtain the same level of detail if you remain with a manual process.
Top Features of Interest
Time and Attendance system have been around for a while but there are many new features and functionality being added all the time. Rather than detail them all, here's the latest features that are proving most popular with users.
Cost centring: for companies that require job costs to be allocated to a specific project or budget, or to be invoiced out, a Time and Attendance system is now almost essential as it provides details of the true cost and not just to the nearest hour or so (plus there's evidence to verify it).
Presence Indicator Panel: this shows in real-time who is currently present and who's not, which is ideal for fire role call. In our mobile version we enable an evacuation list to be activated in cases of emergency as an added feature. This relatively new feature enables you to improve your safety procedures.
Automatic Payroll reporting: as well as calculating employee hours in real-time, Time and Attendance systems also come with full reporting and exporting features, enabling you to interface with your external payroll service provider. However, check with your provider that they are able to do this for your specific software as some systems and companies are restricted to the main software such as Sage. At STANLEY Security, we can configure our system to work with any payroll software.
Cost Concerns
Of course, little of this matters if the cost outweighs the benefit. Thankfully, Time and Attendance systems quickly pay for themselves. When taking into account the improved accuracy and the time, and subsequent cost, saved from manual entry, we estimate that ROI is around ten times the cost of the system. We provide an easy to use calculator on our website if you want to check to see what the ROI could be for your business.
A further option is to finance your system through a rental scheme. Rather than purchase the system outright, you could rent the system which makes them all the more affordable and removes the need to justify and raise capital outlay in a depreciating asset. It's also good for cash flow as you know exactly what you're paying each month. We offer this service through our STANLEY Assure scheme.
Time and Attendance systems may not be new, but the increased functionality that has been added to them over recent years has been a real driving factor in their uptake. What's more, new features are being added on a regular basis. A manual approach to Time & Attendance is like being on a winding country lane – it's nice, but takes a while to get to your destination – when your business could be on the highway to arrive in half the time and without any wrong turns!
---
Additional Information
STANLEY Security is a market leader in the provision, installation, finance and maintenance of integrated Time and Attendance, access control, payroll, job costing and HR solutions to all sizes of business.
For additional information on STANLEY Security visit their Website