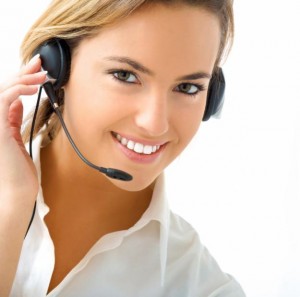 There has been a trend recently for companies to advertise the friendliness of their call centres by shouting at us phrases such as "UK only call centres" or "We've thrown away the script!" from billboards and endless TV ads.
Although UK based call centres may be an admirable thing for many different reasons, as far as scripts are concerned we are running the risk of dismissing a perfectly decent piece of technology simply because it happens to be synonymous with the concept of lines being read or recited by actors in what can sometimes be perceived as a repetitive or disingenuous manner.
The word itself suggests to most people that any "scripted" conversation would by definition have an air of artificiality about it and precludes the possibility of a genuine spontaneous exchange. It also suggests that the person using the script would not be in apposition to demonstrate any empathy or humanity and therefore would be reduced to nothing but a human automaton.
None of this is true about the technique of call scripting.
So here are ten reasons why call scripting technology is an extremely useful and practical tool which enhances customer experience rather than diminishing it:
1. A call script is simply a manifestation of a business process. It is there to remind call centre agents what the process is, thus avoiding human error or lapses of memory.
2. Call scripts guarantee consistency across the call centre. All agents will respond to similar queries in a similar fashion.
3. Contrary to popular belief, using a call script will allow agents to act more naturally and listen to customers as they know they don't have to worry about remembering what to do next.
4. The use of call scripts transforms a telephone call (which is not more than a collection of sounds) into a data record. This can then be the source of very useful reports on the actual content and meaning of calls.
5. Deploying scripts forces the business to think about best practice and then enshrine this within the scripts being used.
6. Use of call scripting will dramatically reduce the training requirement in any call centre. When agent attrition is high this can be a major saving. In some cases, using call scripting intelligently can also reduce the rates of attrition.
7. A call scripts can be used as skeleton for a unified agent desktop by combining a variety of enterprise, legacy and back office systems within a coherent process.
8. Call scripts can be easily integrated with telephony and IVR systems in order to provide the agent useful information about the customer and tailor each interaction accordingly.
9. Some agents are better at their jobs than others. By studying what your better performing agents do, you can incorporate best practice into your scripts, driving up the performance of the entire call centre.
10. Occasionally, you will need to ensure that your agents actually do comply with laws and regulations and read out legally required text. This is possibly the only time when call scripting may stray into Hollywood territory.
---
Additional Information
Danny Singer Founder & CEO Noetica
Danny founded Noetica in 1997. Trained as a mathematician, Danny is the author of the visual logic mapping methodology which forms the foundation of Noetica's products. He spent the first part of his career designing software for the Israeli Military Intelligence. Between 1987 and 1997 he was Technical Director at a London based software development house. When not working, Danny likes to annoy his two young daughters or play tennis badly.
For additional Information see the Noetica Website or view their Company Profile