Welcome to our world! – Through the eyes of a typical contact centre, Ben Willmott at Teleopti takes a look at how empowering the latest Workforce Management technology can be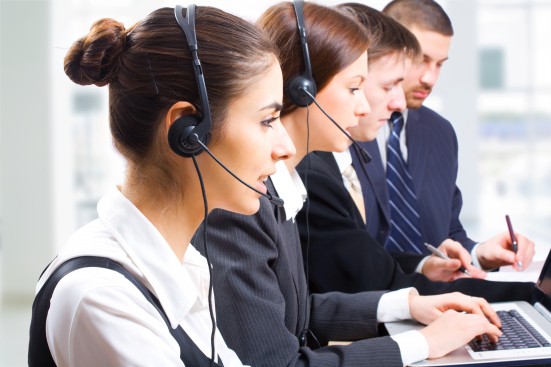 There is a motto that says, 'take care of your employees – engage them, empower them, satisfy them and customer satisfaction will follow".  If you don't look after your staff, you'll lose your brightest stars to the competition resulting in a dent in customer satisfaction levels, not to mention corporate finances.
Fortunately, help is at hand through automated Workforce Management (WFM).  Let's take a day in the life of Jessica and Joshua, our two agents, and Julie, their team leader, to understand how WFM helps maintain a healthy work/life balance and motivated staff.
0800 hours – Monday – drizzly Autumn day – frantic – Jessica, a busy, working Mum, is about to drop off her little girl Sophie to nursery and wants to double check what shift she is on.  Using her smart phone, she logs into the secure, web-based portal for agents, and sees that she doesn't start till 10am.  Great, she still has time to pick up a birthday card for Granny and miss the rush-hour traffic.
0900 hours – Joshua has received a surprise call from an American friend on his travels asking to meet up for a drink and early dinner later that day.  Already at his desk, Joshua accesses the agent portal and requests time off.
0915 hours – Joshua receives a pop-up message from Julie, his team leader, who has denied his request. A new marketing campaign to kick-start sales ahead of the Christmas season has just started and enquiries are expected to peak later this afternoon.  Can he meet his friend tomorrow?
1030 hours –It's time for a quick cup of coffee after a busy start and the chance to see if Joshua can swap with another colleague tomorrow.  Jessica is off but he knows she wouldn't mind some extra money to buy the 'Frozen' doll Sophie has already put on her Santa list.  He quickly pings a request to Jessica, who can manage the same skills as him, to trade shifts.
1100 hours – Jessica has arrived – Sophie safely at nursery and Granny's birthday card in the post.  The first thing she sees is Joshua's note – can she come in tomorrow morning?  Luckily, Jessica's husband is working from home tomorrow so she is willing and able to cover for Joshua and earn a bit of extra money.
1130 hours – Joshua's happy.  Team leader Julie has seen the shift swap and confirmed it for Tuesday's schedule.  Joshua agrees to meet his long-lost friend for breakfast before the next leg of his travels.
1145 hours – Julie has noted Jessica's agreement to cover for Joshua (relief!).  Her extra hours are automatically sent to payroll to adjust her salary this month.  Julie, a seasoned customer service professional, is always amazed at how much time is saved using automated technology. Before the days of Teleopti, it would have taken hours to catch two busy agents at the same time, email them to arrange cover, check multiple spreadsheets for various shift patterns and then reconcile them manually with a further call to HR at the end of it.  How much easier life is now – real-time communications at the click of a mouse! Julie is already considering automating the process further by allowing the WFM system to make the decisions regarding shift trades, after all, it's already checking that skills are matching before passing the requests through to her.
1300 hours – weather too horrible to go out for lunch, Joshua is feeling a little sorry for himself and needs some distraction.  The lads want to go away to Ibiza and have already suggested a couple of dates.   No time like the present, Joshua brings up MyTime, the agent portal, and sees he has enough holiday allowance early next year.  No-one else is off that week and the agent portal tells him he has a good chance of having the leave accepted.
1301 hours – The WFM system is set to auto grant requests that meet certain rule-sets for the period that Joshua has requested, so it updates the schedule, sends a message to Joshua to let him know that his request has been granted and updates the HR system, all at once in real-time.
1345 hours – time for Jessica to get back to work after a healthy salad (thinking of the gorgeous black number she's just bought to wear to her husband's swanky company Christmas do).  It reminds her to request time off to visit the hairdressers and enter her overtime availability in the run up to Christmas.  Job done, requests made, while she is looking at the agent portal she checks out her performance dashboard and is pleased to see she is hitting all her targets, and close to catching Joshua at the top of the leader board.
1500 hours – Julie's been busy sorting out next year's training schedule so it's taken her longer than usual to deal with Jessica's request but there is still time before Jessica leaves to pick up Sophie from nursery.  The answer is yes, Julie really appreciates Jessica's forward-thinking approach and willingness to help out and Julie again thinks about changing the setup to add more automation for better agent experience.  Note to self: would Jessica want to change to a more flexible work pattern next year?  It would allow her to set her own preferences in advance and guarantee certain shifts and days off.  What's more it would really help the contact centre hit the service level targets across the extended opening hours and multiple channels that customers now expected as the norm, whilst cutting costs at the same time.
1630 hours – As the marketing department predicted, the contact centre has been inundated with customers wanting to take up the Christmas promotion. Julie runs the overtime scheduler for the next couple of weeks, planning in overtime against agents like Jessica who have put in their availability and is pleased to see that this allows her to meet increased demand that has been forecasted, Julie's also been checking the performance of her team.  She notices that Joshua has been awarded with another badge to add to his collection and it is being promoted it on the team's online wallboard.  He's just answered the most calls today.  Nothing like healthy competition in a fun environment to keep staff motivated!
1730 hours – Mission accomplished.  Jessica can afford to buy Sophie the Frozen doll and has the salon appointment booked.  Joshua is off to see his friend for breakfast tomorrow and is looking forward to some winter sun. Finally, Julie is happy: she has enough cover for emergencies and the busy season ahead, all the training is sewn up for another year and she has a few ideas about cutting costs and improving customer service.  It's been a good day all round.
---
Additional Information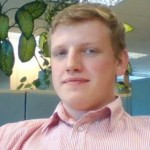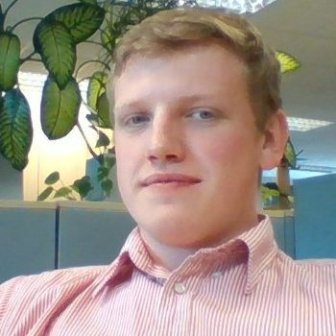 Ben Willmott is a workforce management consultant at Teleopti UK
Teleopti, is a global provider of workforce management (WFM) software, offering a WFM solution that is sophis¬ticated, localised and easy to use. As the largest "best-of-breed" vendor, Teleopti focuses on helping contact centres, back offices and retail stores improve customer service, employee satisfaction and profitability – through optimized, automated forecasting and scheduling.
Teleopti provides everything necessary to effectively manage staff, forecast demand, create schedules automatically, develop accurate and insightful reports and improve overall customer satisfaction.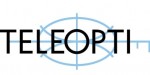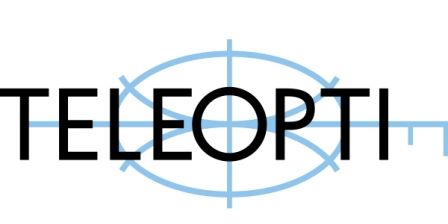 Founded in 1992, Swedish-established Teleopti has customers in over 80 countries, numerous offices around the world – from Beijing to São Paolo – and a comprehensive global network of partners. With a record of continuous net profitability for over 20 years and with high customer satisfaction ratings, Teleopti serves as a reliable partner.
For additional information on Teleopti visit their Website or view their Company Profile