Omni-channel is hot news so what's the hitch? asks Teleopti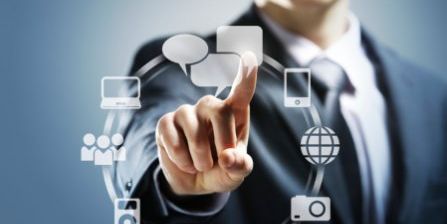 Workforce management plays a crucial role, ensuring contact centres have engaged and knowledgeable staff to provide rapid, accurate customer responses
Magnus Geverts at Teleopti takes a look at providing a cohesive experience across different channels supported by flexible workforce management (WFM)
A recent study found the average person checks his or her smartphone a staggering 85 times a day! And just look around in shops and cafés, on buses and trains – even while walking in the street – almost everyone is glued to a personal electronic device. The rise in mobility has created a world of 24/7 connectivity and a subsequent demand for instant information.
This puts increasing pressure on contact centers and customer service departments. Many have transitioned from single-channel to multi-channel, to now omni-channel interaction. Irrespective of channel, be it voice, e-mail, chat, social media, Skype or other mobile apps, customers want and expect a consistent, satisfying and effortless experience – each and every time. As for employees, they expect an environment that encourages them to flourish and make a positive difference in their customer-servicing work.
This is where automated workforce management plays a crucial role, ensuring contact centers have engaged and knowledgeable staff to provide rapid, accurate customer responses.
A survey by Business Systems indicates that nearly half of the contact centers surveyed utilize social media and 69% utilize e-mail in customer interaction. The question is: How do you provide customers with a cohesive experience across the different channels? This is precisely where the new generation of workforce-management (WFM) systems can make the difference.
Let the following four tips help maximize your omni-channel opportunities and, with the help of workforce management, ensure that your customers get the best experience.
1) Flexible WFM design that evolves with your business – examine how your WFM solution supports chat, e-mail and social media. Ask your WFM vendor for examples and references. Are backlogs (e-mail) and parallel chat sessions supported? Is the system capable of scheduling in a blended environment? Can it be integrated to collect data for the different channels? The foundation for efficient omni-channel WFM is not only that these core functions work well but that, as your business evolves, the configuration can easily accommodate additional channels.
2) Employ the right people – make sure you have the right agents for the right channels. Use your emphatic, tech-savvy agents for social-media channels; making mistakes in these channels often increases the workload for other channels. Use your WFM solution to understand which talents and competencies are required for the best performance in the various channels. Remember to schedule up-skilling for those who need it.
3) Empower Agents – you may have the right people in place but have you supplied them with the right tools so they can do their work effectively? Are they proud of making a difference? Do they reward the organization with happy customers and long-term loyalty? Opt for a WFM solution that allows employees to feel empowered by having a say in scheduling, that offers incentives or game-like competition to reward excellent performance and lastly, that provides performance feedback, skills training and coaching.
4) Promote real-world successes – many of Teleopti's customers have reaped immediate operational and commercial benefits through its WFM automation and employee- empowerment tools. Promote success by building confidence and raising the status of the contact center of your business. WFM automation allows you to devote more time to customers and focus on meeting their needs for seamless multi-channel integration and rapid resolution.
So, what's stopping you? There's no hitch. With the help of well-implemented automated workforce management, providing the same level of service across all channels is today a reality that has come true.
---
Additional Information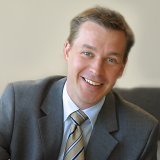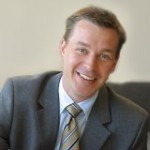 Magnus Geverts is Chief Business Development Officer at Teleopti
Teleopti, is a global provider of workforce management (WFM) software, offering a WFM solution that is sophis¬ticated, localised and easy to use. As the largest "best-of-breed" vendor, Teleopti focuses on helping contact centres, back offices and retail stores improve customer service, employee satisfaction and profitability – through optimized, automated forecasting and scheduling.
Teleopti provides everything necessary to effectively manage staff, forecast demand, create schedules automatically, develop accurate and insightful reports and improve overall customer satisfaction.
For additional information on Teleopti visit their Website or view their Company Profile