Outsourcer Sitel UK have announced the creation of 150 new jobs at its Stratford upon Avon site to cope With Christmas rush.
The news comes following several new business wins in preparation of the Christmas rush, as Sitel gear up for a number of campaigns from leading UK high street and online retailers. The new work entails sales and customer service inbound and outbound calling, and a shared services campaign.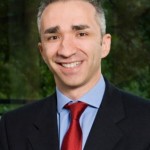 Joe Doyle, Marketing Director at Sitel UK, says; "We are delighted to create more job opportunities. It has been a busy year and is set to be a very busy Christmas. We are already seeing an increase in online shoppers and most significantly a rise in the number of different on-line devices being used".
Sitel UK, who employs 2100 people in its nationwide network of contact centres, recently launched its 'Five Step Guide to converting Christmas shoppers with Customer Service' in light of its experience and industry predictions for on-line shopping.
Prospective applicants should contact Sitel on 0800 328 2284 or via stratfordjobs@sitel.com