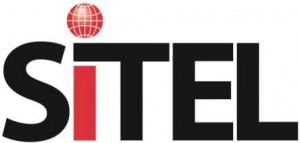 Nelson Hall's latest research report "Targeting Social Media Services" has named Sitel as a leading provider of global social media services with a 9.5% market share.
Sitel was also named as a leader in providing "customer experience enhancement" through social media. An area which, the report reveals, has grown significantly over the last 12 months and is beginning to develop as the dominant sector within the market. Sitel is also credited with offering a wide range of social services such as social media monitoring, interaction, sales programmes, analytics and reporting and multichannel integration.
The report states demand for outsourced social media services is being driven by organisations which need to monitor and respond to posts on social channels.
Mike Cook from Nelson Hall comments; "Sitel is delivering a suite of offerings and platforms that give it a competitive advantage within the social media market. They are offering social media as a valuable add-on to current CMS contracts and market social media to companies which have a diverse geographic mix. One key benefit is their capability to standardise otherwise separate customer engagement operations across language barriers, and have a single point of management, which helps coordinate management of new product launches, sales campaigns and customer services issues."
Joe Doyle, Vice President Global Marketing, comments; "We are delighted to be leading the way with our global social media services and have our efforts recognised by Nelson Hall. We are seeing great results in enhancing customer experience and optimising revenues for our clients. As the report states these are predicted to be the fastest growing social media services segments over the next 5 years."