Today's consumer is well informed, with high expectations and more likely than ever before to share their dissatisfaction publicly when their expectations aren't met. Brands need to do everything they can to meet these expectations to avoid negativity and protect their reputation. Successful brands do more, as they recognise every consumer interaction is an opportunity for businesses to create a pool of loyal brand ambassadors that are willing to recommend the brand to their friends, family and online network.
Delivering an exceptional customer service needs to be an integral part of a business' DNA by creating a customer centric environment. There are three simple steps to make this a reality and help protect and enhance brand reputation
Put people first
"If you take care of your employees they will take care of your customers and your business will take care of itself" J.W. Marriott, American Entrepreneur and Businessman
Your workforce is at the heart of what you do and they represent your brand. Good customer service starts with well-trained, empowered front line staff that have the people skills required to do the job. Training including mentoring programmes, is key to creating a positive service culture where an issue is seen as an opportunity for the brand to be shown in a good light. Apart from the initial training, further investment in refresher training as well as new product updates also ensures that the workforce is well-informed and skilled.
Technology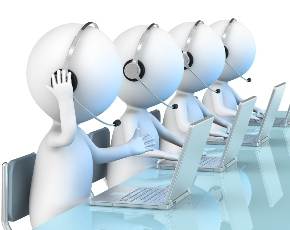 How do your clients want to interact with you – do they prefer communicating via telephone, email, chat, social media? Understanding these preferences ensures that you are able to handle enquiries via these channels quickly and efficiently. Many customers neither have the patience for a phone conversation or have the time to – wait 24 hours for an email response. Social media, mobile, analytics and cloud are continuing to revolutionise customer care. Your customers are turning to the latest technology to interact so it is key that brands are able to keep up with their preferences. For example, customers using Twitter to contact brands with issues rather than call is clear indication of the shift in customer expectation.
Gartner's Customer 360 Summit report has shown that by 2020, technology will move the customer-brand dynamic into a self-service model that supports personalised escalation paths for high touch customer issues. Therefore is it vital that brands continue to understand and reach their customers' evolving expectations. Ultimately, technology helps businesses optimise each worker's potential, while creating a comfortable solution for customers to get the right information that they need quickly.
Reduce customer effort

Customers know that from time to time they may have issues and questions about a product or service – this aspect of the customer-brand relationship is not what causes the negative customer experience. In fact, a complaint that is handled well can actually increase customer loyalty. But, to increase loyalty you need to reduce the customer's effort. For example once the customer has been in touch, the onus is on the brand to resolve the issue and not for the customer to chase the resolution.
First call resolution is paramount in creating a good customer experience. According to the White House Office of Consumer Affairs, happy customers who get their issue resolved tell between four to six people about their positive experience while a customer is 4 times more likely to defect to a competitor if the problem is service-related rather than price-or product-related.
---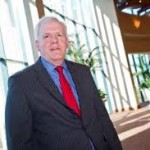 Additional Information
Karl Brough is General Manager UK, Ireland & Nordics at Sitel
For additional information on Sitel visit their Website