Is your contact centre keeping customers happy?
Simon Tooley – CRM Specialist, Orange Business Services
– How do I know if my customers are happy?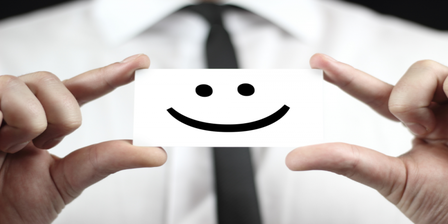 The key is to know that one metric alone can't give you a complete picture. Many companies only have a rudimentary understanding of customer sentiment but a deeper use of analytics can uncover much more useful, actionable data.
One of the most important key performance indicators is first contact resolution – the percentage of calls in which an agent successfully resolves a customer issue without having to transfer them or call them back. Then there's service level and average time in queue – both of which contribute to customer satisfaction. The former relates to the percentage of calls answered within a set time. The latter is the flipside of this, looking at the average time that a caller waits in a queue before being connected to an agent.
This is linked to average abandonment rate, which is the percentage of customers that hang up before reaching an agent. Another metric, average handling time, looks at the time window between when the agent first answers the call, and when they disconnect.
All of these KPIs relate to each other in some shape or form and building an overall picture relies on these interdependencies. Getting the whole truth about the relationships agents have with customers is imperative and that involves being smarter with how you assess the information you have available.
Another tool many people find effective is post-call surveys, which can accompany call data to give another dimension of agent performance direct from the source. But they aren't all done well and so it's important to understand how customers respond to different types of surveys. Embracing newer channels such as social media, SMS and web chat can be a good way of immediately gauging customer satisfaction and can also drive customers to complete online surveys straight after the event.
– What are the most common mistakes businesses make concerning contact centres?
A common mistake that many businesses make concerning contact centres is relying on informal customer feedback to understand how their agents are performing. Such ad-hoc methods are inadequate in gaining the insight and context needed to fully understand your customers.
A Customer Experience Impact Report from RightNowTechnologies found that almost 9 in every 10 customers will begin doing business with a competitor following a poor customer experience. And the kicker is that you probably won't even see them go. Addressing these mistakes involves doing more than paying lip service to customer experience. There must be a commitment to making positive changes and investment in data analytics because after all – it costs far more to acquire a new customer than it does to keep an existing one.
Another common mistake made in contact centres is disjointedness, ironically with internal communications. Many agents just aren't kept up to date on the products and services they are talking to customers about. And with contact centres adding ever more communications channels to the mix, this often makes things even more complicated because the additional channels are added in isolation of each other by different areas of the business. Exploring omnichannel is important but it must be seen as an opportunity to build trust and enhance the overall service instead of adding new layers of confusion and mixed messages.
– How do I go about improving customer experience?
Today's customer is more technology-savvy and more mobile than ever and it would be amiss for contact centres to ignore the significance of these facts. According to research from Fujitsu into Britain's digital habits, 63% of people are comfortable using digital services, while only 12% have never used any at all. Meanwhile, separate research from the Altimeter Group, found that 88% of companies are digitally transforming their business now and 75% of companies expect to increase customer engagement.
To take advantage of the move to digital businesses and digital customers, companies should make use of one asset that most consumers already have – the mobile phone. Mobile apps can be a valuable tool in connecting customers in a meaningful way with businesses and their contact centres by creating a frictionless and joined-up customer experience.
For example, a customer with a query about a particular bill could select that bill and even a specific line item on that bill. They could then press a 'call me' button in the app to be directed to a contact centre agent that already has all the relevant customer detail, including the bill or line item that the customer has highlighted so that they can be served quickly and efficiently.
But all this is meaningless if a company doesn't use the insight it gains to inform how it improves its business. The data can identify high performing agents and enable managers to ensure that their best practice is replicated across the team. It also feeds into employee engagement by recognising outstanding performance. The more satisfied agents are as employees, the more likely they are to offer exceptional service to customers, so using this data well is beneficial for everyone.
In the end, what matters above all is customer retention through creating a positive experience, but also maintaining a strong reputation which will in turn help to acquire new customers. There may be a science to measuring customer satisfaction, but data holds the key and the rewards can be great.
---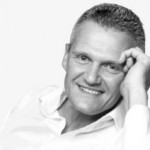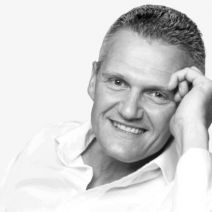 Simon Tooley is a CRM Specialist at Orange Business Services
For additional information visit the Orange Business Services Website