Leading CCaaS vendor partners with Clearview to bridge the gap between data analytics and business intelligence to improve the customer experience


Serenova, a leading contact centre-as-a-service (CCaaS) and workforce optimization (WFO) provider, today announced a new performance management, gamification, and agent engagement solution designed for the contact centre.
CxEngage Scoreboard, powered by Clearview, aggregates agent data from disparate systems to provide supervisors insight into contact centres operations while empowering agents with the tools they need for self-improvement. By delivering real-time, custom data to every agent and automating supervisor activities, Serenova customers can help create a culture of continuous development that is essential to achieving business success.
Every day, contact centres collect massive amounts of data from each customer interaction. Though, they often struggle to use this interaction and related agent data in a meaningful way. When contact centers can leverage and analyze this type of data, they can increase attrition rates, improve agent performance, influence business outcomes, and positively impact customers. Unlike many other systems, Serenova's CxEngage Scoreboard provides real-time visibility from the executive level through to each individual agent. This provides supervisors and agents alike with the insights to improve performance. With CxEngage Scoreboard, Serenova customers have the ability to better understand the key drivers required to deliver outstanding customer experiences.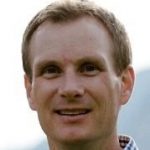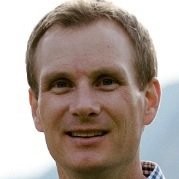 Matt Despain, chief product officer (CPO) of Serenova said,
"Coupling agent engagement and productivity to business outcomes continues to be a top focus for contact centres across the globe,"
"We chose to partner with Clearview and create a solution that enables customers to analyze data in real-time, in a meaningful and customizable way. With CxEngage Scoreboard, our customers have a contact center performance management solution that enhances culture across the contact centre while creating incredible transparency to better align with the organization's business objectives."
CxEngage Scoreboard was designed for Serenova customers to maximize the contact center performance by creating more efficiency and productivity across their workforce. With CxEngage Scoreboard, contact centres can:
– Aggregate key performance indicators (KPIs) into an integrated, customizable dashboard.
– Identify actions necessary for agent improvement through analytics.
– Auto-generate coaching sessions (triggered by performance thresholds) to help agents develop more effectively.
– Create rewards, commissions, and incentives for agents aligned with the KPIs most important to business goals.
– Enable supervisors to see what motivates each agent by comparing KPI performance against their own peer group and automatically ranking their achievements.
– Provide supervisors and agents effective real-time communication to share announcements and work aids more quickly.
– Give supervisors insight into agent competency and job satisfaction to better align staff to contact centre needs.



Serenova simplifies every aspect of the customer experience, from front office to back, to make life easier for you, your customers and your employees. The world's most passionate, customer-focused brands achieve better interactions, deeper insights, and more meaningful outcomes with Serenova's contact center solutions. Headquartered in Austin, Texas, Serenova also has operations in California, Canada, the United Kingdom and Australia.