Cloud contact centre technology provider Content Guru has been awarded the 'Vertical Solution of the Year' accolade at the European IT & Software Excellence Awards (IT Europa) in 2018, for the second year running.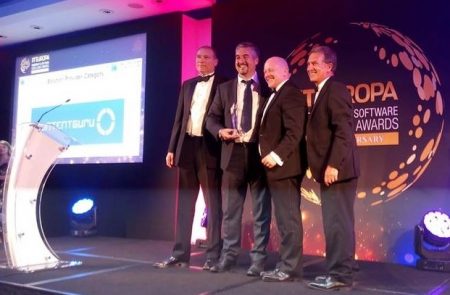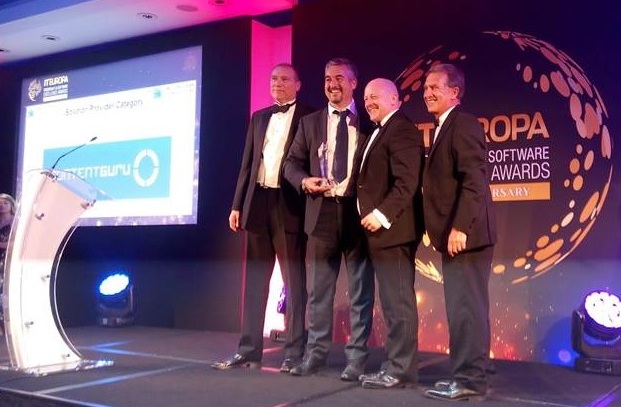 The Awards, which recognise best practices in customer solutions by Systems Integrators, Solution VARs, MSPs and ISVs across Europe, were hosted by BBC Radio presenter, Garry Richardson, at a lavish ceremony at the Royal Garden Hotel in London.
This accomplishment recognises the widespread success of the storm® partnership between outsourcing giant Serco and Content Guru, which has transformed the way public sector organisations across the UK and Europe engage with their citizens.
The partners' joint proposition, the Citizen Engagement Hub®, runs on Content Guru's omni-channel cloud contact centre platform, storm, and enables citizens to engage with government organisations via the channels they choose, from anywhere, at any time. The partnership, which commenced in 2017, continues to see further development and expansion with the deployment of storm CKS® (Customer Knowledge System®) dynamic information management at multiple Serco sites throughout 2018.
With this award, Content Guru builds on its strong record of delivering secure, scalable solutions to the public sector, with its NHS 111 London solution having won multiple industry awards over the past few years, including victory in the same IT Europa category in 2017.
John Rees, CCO of Content Guru, comments:
"It was fantastic to receive the award again. Throughout Europe the public sector has a growing appetite for cloud customer engagement solutions which deliver enterprise-grade capabilities within demanding budgetary frameworks.
Serco is an excellent partner to work with in delivering these transformational cloud communication capabilities for government organisations across Europe."
Mark Mamone, Global Chief Technology Officer at Serco, commented:
"We're delighted with this prestigious recognition. Content Guru's culture of continual innovation maps perfectly onto our own ambitions to deliver the best possible quality of service, and our collective ability to rapidly roll out new capabilities such as unified knowledge management has already driven exciting new business opportunities.
We look forward to continuing our collaboration long into the future!"
---

Additional Information
Mark Mamone from Serco (centre left) and Ed Winfield (centre right) from Content Guru receive the award at the Ceremony in the Royal Garden Hotel, London
For additional information on Content Guru visit their Website or view their Company Profile