Content Guru have been named a finalist for IT Europa's European IT and Software Excellence Awards 2016, renowned for being Europe's leading awards for Independent Software Vendor (ISVs), Solutions Providers and Systems Integrators (SIs) and their vendor and distributor partners.
Over 400 directors and senior managers from across Europe are expected to attend the gala awards ceremony at the Lancaster London Hotel on the 14th April where winners will be announced following the day-long European Software and Solutions Summit.
Now in their 8th year, the prestigious pan-European awards are shaping up to be the biggest in the event's history with over 400 entries from more than 31 countries, from which only 86 companies have made the final cut. A panel of experienced judges will select the ISVs, Solution Providers and Systems Integrators that stand out in the European market for delivering transformative IT solutions that get to the heart of customer issues by enabling improved business efficiency and profitability as well as a more comprehensive understanding of data.
Content Guru has been shortlisted in the ISV category for the esteemed 'Vertical Solution of the Year' award, which recognises the companies that stand out for delivering innovative and vertically tailored solutions to their customers, giving them a distinct business advantage within their sector. storm® PASS™, the company's omni-channel customer engagement application, is in contention for its transformational capabilities within the travel sector, enabling companies such as National Rail Enquiries to seamlessly connect their passengers to critical real-time information across any channel whenever and wherever they need it.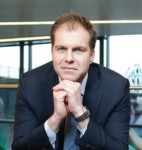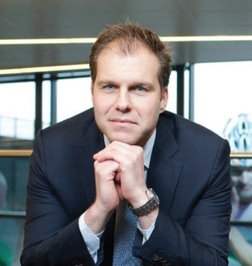 Michael van den Brink, CEO of Content Guru Netherlands, commented:
"Travel sector organisations are increasingly faced by conflicting pressures – they not only need to accommodate increasing numbers of travel service users, but they also need to meet heightened levels of customer demand by ensuring that these services are accessible from any place, at any time, on any device. It's great to see that our storm PASS solution has been recognised for its ability to deliver personalised, effective service on a mass scale to our travel clients, ensuring people can always be connected to the critical information they need.
"Last year's event was a fantastic evening and we are delighted to have the opportunity to return this year as a finalist."
---
Additional Information


Content Guru is a Cloud Contact Centre and Communications Integration™ solutions provider, delivering a wide range of services to hundreds of clients worldwide through its storm platform. Headquartered in the UK, Content Guru also has regional offices in Germany, the Netherlands, and the USA, as well as global platform deployments.
storm supports over 2000 applications including: Multi-channel Cloud Contact Centre, PCI-compliant card payment handling and Unified Communications.
The platform handles tens of millions of daily interactions for organisations including National Rail Enquiries, Northgate Public Services, Rightmove and UK Power Networks.
For additional information view their Company Profile