Ten Key Steps that businesses should follow to ensure Speech Analytics Success


Customer experience technology specialist Sabio has identified Ten Key Steps that organisations should follow to help ensure the success of their Speech Analytics deployments.
Deployed correctly, Speech Analytics can play a key role in helping organisations to optimise all aspects of their customer journey. However, Sabio recommends that organisations don't treat the technology as a plug-and-play deployment, instead suggesting that strong governance needs to sit at the heart of any speech analytics project.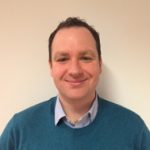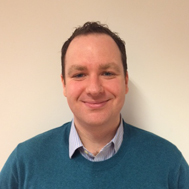 Daniel Stimpson, Sabio's Head of Workforce Optimisation Solutions commented,
"With speech recognition and analysis continuing to improve, there's an exciting opportunity for organisations to build processes that actively contribute to improving the customer experience – while at the same time unlocking significant savings,"
"However, speech analytics projects demand extensive governance to ensure successful delivery. In order to ensure customer engagement teams are ready to take advantage of their valuable speech analytics data, we've identified Ten Key Steps that organisations should follow to make the most of their speech analytics deployment."
Sabio's 10 Key Steps to Keep Your Speech Analytics Project On Track:
1. Beware the 'Vortex of Everything' – it's critical to be clear about what you need to fix and your priorities before you start your Speech Analytics project.
2. Establish Governance – speech analytics need direction to focus on those areas that are most important for the business – rather than getting swamped with requests.
3. Ensure Alignment with Corporate Strategy – Speech Analytics is a key element of broader customer journey analysis, so projects need to be closely aligned with corporate goals. This not only makes it easier to secure executive buy-in, but also helps in gaining clearance to fix those issues you might uncover.
4. Have the Right Skillsets in Place – Speech Analytics teams require a mix of talents: it's not just about technical skills, you also need to have an understanding of the business and language expertise, as well as marketing and compliance support.
5. Go Deep and Narrow – Speech Analytics' granular approach encourages root cause analysis of potential issues. Resolving issues sequentially is key to driving business benefits for projects, whether it's through demand reduction, removing potential fraud risks, improving customer attrition rates or optimising operating costs.
6. Adopt an Iterative Approach for Continuous Improvement – Speech Analytics needs to be embedded at the heart of your continuous improvement processes. Focus on those issues that support your corporate and scorecard goals, resolve them and move on to the next ones.
7. You'll Still Need to Listen to Your Calls – While your core Speech Analytics process is automated, it will still benefit from being calibrated. There's no substitute to smart analysis by skilled customer contact professionals.
8. Tune Speech Analytics to Support Your Key Metrics – Speech Analytics can play a key role in proactively identifying, analysing and acting on issues that impact your key corporate metrics such as CSAT, NPS, NIA, Customer Effort and others.
9. Supercharge your existing applications – Speech Analytics can play a key role in supercharging your existing workforce optimisation and engagement analytics activities. For example, by leveraging recorded interactions, supporting coaches and enabling agent optimisation.
10. Deploy Speech Analytics as a Myth-Buster – All contact centres have their own myths, things you can't change, perceived wisdom, different ways of doing things. With Speech Analytics in place you can start dealing with facts instead of fiction.
As one of Europe's longest-established and most successful Workforce Optimisation specialists, Sabio is well placed to add value to Speech Analytics deployments. The company offers a services wrap to support the development and ongoing optimisation of speech and text analytics solutions, from initial consultancy and analytics requirements through to ongoing support for both the solution and its application across organisations.
---
Additional Information

Sabio delivers customer experience solutions that seamlessly combine digital and human service to support outstanding customer experiences. Partnering with world-class technology leaders such as Avaya. Sabio helps organisations to optimise their customer journeys by making better decisions across their multiple contact channels.
The company works with major brands worldwide, including The AA, BGL, Carlson Wagonlit, Computacenter, DHL, HomeServe, Leeds City Council, Liverpool Victoria, Office Depot, Prudential, Saga, Sainsbury's Argos, Unibet and Yorkshire Building Society.
For assitional information on Sabio visit their Website or view their Company Profile