Rostrvm Solutions, the customer service hub software provider, has teamed up with Pythagoras to provide flexible contact centre and desktop software that's integrated with Microsoft Dynamics CRM.


Pythagoras is a leading Microsoft Gold Partner delivering tailored, integrated and strategic solutions across Microsoft Dynamics CRM, Office 365, SharePoint and Yammer to organisations throughout the UK.
Many contact centres view CRM as a top priority because it enables them to store data in one place to gain a single view of their customers. Coupled with the power of Rostrvm's dynamic and flexible software for inbound and outbound operations, they have a system which allows them to provide a more efficient and effective service.
As well as equipping teams with the tools to succeed, CRM drives businesses forward by making them more instinctive and boosting productivity.rostrvm and Pythagoras' Microsoft Dynamics CRM are easy to implement, use and navigate.The way it works is that each time an advisor using rostrvm receives or makes a call, a screen pop of the relevant MS Dynamics CRM record comes up.
The system can be customized to suit requirements so it's relevant to the individual business; it can be used as a straightforward contact management tool or tailored to provide a more complex range of add-on offerings and templates, to take the business into the future.

Peter Brown, Sales & Marketing Director at Rostrvm said,
"With Rostrvm's capacity to overlay any infrastructure and provide intuitive, automated services, plus Pythagoras' knowledge of MS Dynamics CRM, we are able to offer an excellent proposition to contact centres and any business looking to improve their communications."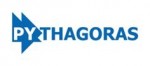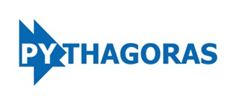 Kevin Brown of Pythagoras said,"Rostrvm and Pythagoras have products which complement each other perfectly, to provide customers with an outstanding solution. The market-leading expertise offered by our consultants, support and IP team ensures our clients are empowered from the initial outlining of their business case through to ongoing live support following implementation. This can help make businesses the best they can be. We're delighted to partner with Rostrvm to make this available."