How to refresh your homeworking strategy for 2021 for contact centre staff
Craig Farley, Head of Consulting, IPI
As lockdown becomes the status quo once again across the UK, and employees return and continue to work from home en masse, work-from-home burnout amidst Covid-fatigue is a real concern for employers and employees everywhere. Indeed, 47% of managers in the UK believe that there is an increased risk of employee burnout as a result of changing work patterns, and mental health charity Mind found that 60% of adults and over two thirds of young people (68%) have said their mental health worsened during lockdown as they remain unable to return to work or meet friends, family and colleagues in person.
As the New Year kicks off in much the same way as it ended, it's up to employers to ensure that their contact centre employees are supported throughout what are sure to be a few trying months. Below are some ways in which contact centres can refresh and innovate their homeworking strategies to help employees when they need it most.
» Keep lines of communication open
It's no secret that homeworking can take its toll on our concentration as we juggle home life with work commitments, and for working parents, trying to home-school children in between Zoom calls and replying to emails. With distractions throughout the day and with no manager to keep time, employees are also more likely to be working overtime, with burnout being a real risk. To avoid this and to support employees so that they don't feel overwhelmed, it's vital that contact centre agents have frequent contact with their managers and peers to keep the sense of community alive and morale high.
Communication is also vital to helping managers understand how their agents are coping as they work from home. Do they have the right homeworking set-up? Do they know how to properly use their equipment? Using the likes of WFM technology and cloud-based collaboration tools, as well as increasing the frequency of 1-2-1 calls, managers can make up for the lack of in-person visibility and ensure that employees are happy, whilst also adhering to schedule expectations and remaining productive working from home.
» Encourage screen breaks
Having time away from our screens is essential. It isn't good for anyone to be sat down in front of a laptop or monitor all day, especially during lockdown when many of us will also be turning to the television for entertainment after work. So, make sure agents get enough time away from their screens throughout the day to give their eyes a break. Think about setting guidelines like taking a ten-minute break every 50 minutes, or not scheduling video meetings back-to-back so that everyone can get up and stretch their legs.
When it comes to screens, it's also important to ensure that people have their home office correctly configured. Help agents avoid bad posture and strained eyes by guiding them through how to properly set up their home working environment so that it's comfortable for them for the foreseeable future.
» Get people moving
A twenty-minute walk will do wonders for anyone that needs to escape the confines of homeworking. Any form of exercise– from a walk, to a virtual team yoga class to a Joe Wicks HIIT workout in your living room – is good for everyone. Managers should encourage employees to take more regular breaks to include exercise in their day, and in particular to get outside (if they can, and within guidelines) to soak up some Vitamin D and breathe in some fresh air.
We all know the mental health benefits of exercise itself, but going for a walk around the block or a run through the park at the end of the day is a great way to separate work from home life and to clear your head, leaving emails and negative news stories behind. Exercise is a great way to boost positivity, and Covid has provided a unique opportunity for many of us to spend more time exercising.
» Encourage human moments
Working from home doesn't have to be all about work. Conversations between peers in the office or contact centre at the coffee machine will inevitably turn to personal stories, so the same should be encouraged with remote working. Allow time for agents to have a few minutes of chatter between calls – with many cloud contact centre technologies today, this is even possible through their agent platforms, so encourage the capability's use.
In these difficult times, it's also good for everyone's morale to celebrate the human moments in our lives. Whether it is a birthday, promotion, wedding, or a colleague getting a new dog, take a moment to congratulate that person and wish them well. Plan a virtual drinks party, send someone celebratory flowers or group together for a present. This support and shared purpose are good for everyone and will provide a welcome break from calls and meetings during the day.
While 2021 hasn't heralded in the most auspicious of beginnings to a new year, by keeping agents connected and the virtual workplace one of positivity, we can work towards making it that little bit better.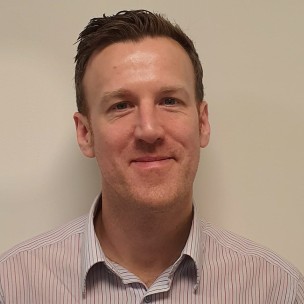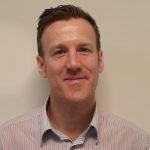 Craig Farley is Head of Consulting at IPI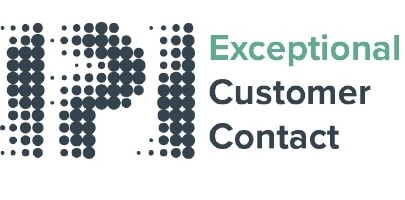 IPI is focused on creating intelligent contact centre solutions that deliver exceptional customer experiences. Founded in 2001, the company has more than 300 customers and support more than four million transactions and 55,000 agents every day.
IPI partners with the industry's leading vendors – including Avaya, Blue Prism, CX Company, Gamma, Microsoft, Teleopti, Verint and VMWare – to provide a complete suite of contact centre solutions, available in the cloud, on-premise, or as a managed service. These bespoke solutions cover every component of the contact centre – from call routing, unified communications, networking and security, right up to emerging technologies, such as AI chatbots and Robotic Process Automation. It also offers a range of professional services and devOps support, delivered by its highly accredited team of contact centre experts.
For additional information on IPI view their Company Profile