2020: the year of contact centre automation – By Steve Murray, Solutions Director, IPI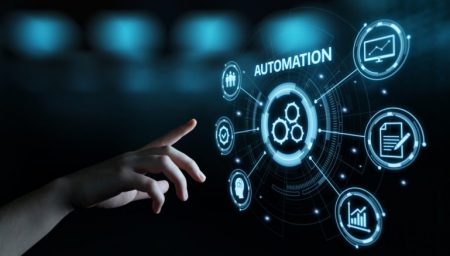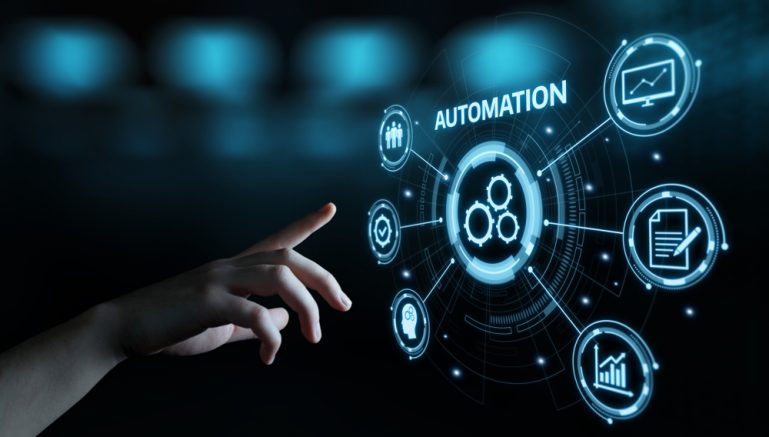 Automation in customer service is not a new phenomenon. The self-service branch in particular has grown leaps and bounds over the past few years, with supermarket self-checkout counters, food-ordering phone apps and online chatbots becoming solidly embedded in our everyday lives.
Millennials and Gen Z in particular, who are more digital-savvy than previous generations, are championing automated technology in their consumer journeys, with Guthrie Jensen finding that 75% of millennials prefer to solve their own customer service issues and that Gen Zers have higher expectations for technology and are more willing to experiment with new automated platforms. Furthermore, Gartner predicts that 25% of customer service operations will use virtual customer assistants this year. Automation, it seems, is inevitable.
Indeed, as 2020 commences, automation technology will and must be at the front and centre of improving call centre customer service, especially for younger generations and future customers who expect to have a fully omnichannel customer experience (CX), putting their digital know-how into practice. Automation technology will also be fundamental in empowering agents in their work as introducing a digital workforce alongside human agents has many benefits, from reducing costs and churn, to enabling agents to provide a better, more human service by allowing them to do work that holds meaning for them.
If contact centres and companies are to embrace the benefits of automation in 2020, they need to know how to make the most of an automated strategy. Looking at how to select the right processes to automate and considering what it means for the human agents on the front line are key places to start.
Robotic Process Automation
When it comes to the technology behind an automated CX, Robotic Process Automation (RPA) is the natural starting point, with GrandView Research estimating that the RPA market will be worth a staggering $3.97 billion by 2025.
From improving the efficiency of everyday process to reducing human errors, the benefits of RPA are numerous. This is because RPA works as a 24/7 digital workforce, working with everything from websites, emails, and contact forms, to data processing, onboarding new customers, integrating between different systems, and resetting new passwords. RPA bots can cover a lot of ground, moving seamlessly from one job to the next, without the need for breaks or a cup of coffee.
Many companies have already introduced RPA into their contact centres and seen the rewards. Deloitte found that and average of 20% FTE capacity was provided by robots after less than 12 months and that compliance improved by 92%, quality and accuracy by 90%, productivity by 86%, and cost was reduced by 59%. With these figures in mind, Deloitte predicts that RPA will achieve near-universal adoption within the next three years.
Automation benefits customer and agents alike
The benefits of improving efficiency metrics and being able to work round-the-clock are two-fold, helping both customers and agents through the customer journey. For agents, having an automated assistant in place to help with the mundane tasks that crop up on a daily basis is essential in today's world of instant answers to both satisfy customer demands and keep agents happy. After all, they are the heart of every contact centre. By providing agents with a digital assistant who can help with tasks such as updating contact details, or filling in forms, agents will have more time to spend with the customer with more complex issues, allowing the agent to fully put their training into practice. The knock-on effects will not only see improved and increased human interaction, but will also be good for the bottom line by reducing agent churn and call handling times and increasing first call resolutions.
From the customer's perspective, having automation technology in place that resolves their query more efficiently and more accurately – whether instantly through an online chatbot, or a process that gets them through to a human agent more quickly – can only serve to improve the company's reputation and increase brand loyalty. If a customer does speak to an agent and can sense that the agent is giving them their full attention, rather that having to look through multiple interfaces to find the right information, their overall experience will be that much better.
Making the most of an automation strategy
Picking the right processes and thinking about the end goal is key to implementing the right automation strategy in a contact centre. Whether helping agents with their workloads, reducing call and wait times, or improving efficiencies in the systems, it's essential to know what problems having automation technology can fix and what outcomes digital workers can deliver. Ultimately, anything added to a contact centre should be to help the customer and build their loyalty, so recognising what their biggest frustration is, whether that's long calls or speed of call resolution, is also essential to putting the right processes in place.
It's also important to remember what makes a good automated process, as there are some that lend themselves more readily to RPA than others. High volume, low complexity tasks for example, are a good place to start. Post call updates, for example, when an email or text confirmation needs to be sent out to the customer, can easily be done by a digital worker, leaving the agent to move onto their next call. Digital workers also work best when handling structed data and using clear decision logic. For example, they can proactively collect and pass on customer data to agents from front-end systems, so that when the customer is eventually put in touch with the human agent, the agent is all set to go.
It's also important to consider the agents when looking to implement a new automated system as they will be the ones using the technology on a daily basis. If they say they need more help with certain repetitive tasks, look to introduce a process that will do just that. Agents are key to CX and should be considered as part of the automation process with the aim of making their lives easier and letting them do what they're good at. What's more, if their processes are made simpler through automation, stress levels will go down and engagement will soar, resulting in higher productivity, lower absence, lower churn and they will have better interactions with customers, improving the entire CX. By communicating regularly with agents as well about the part that automation will play in their day-to-day jobs and what benefits they will see, will also quell any fears agents might have about loosing their job to a robot.
Automate right here, right now
As the digital age continues to flourish and technology becomes an increasingly important and essential part of everyday life, it's essential that contact centres get on the bandwagon and don't get left behind by the smartphone wielding younger generations.
To make the most of an automation strategy, start simple by picking the right process and defining goals. Know what will work with existing systems, what can improve them, and what will demonstrate value, all while taking into consideration what agents and customers need from such technology and what can help improve the experience on both sides of the phone.
---
Additional Information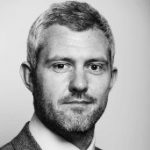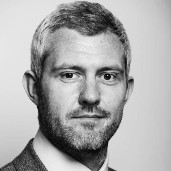 Steve Murray is Solutions Director at IPI
Steve is IPI's Solutions director, leading the development of contact centre applications to deliver intelligent technology solutions to IPI customers. A customer experience expert and technologist with over twenty years' experience, Steve helps organisations to achieve exceptional customer contact through the appropriate use of technology.
Steve has worked at some of Europe's biggest contact centre integrators and at the world's largest workforce optimisation and analytics vendor. His focus has been on pioneering the development of self-service and compliance technologies for the contact centre space and he was recently awarded a patent for the co-invention of a revolutionary fraud prevention tool for contact centres. He is a regular contributor and speaker at customer experience and contact centre events around the world.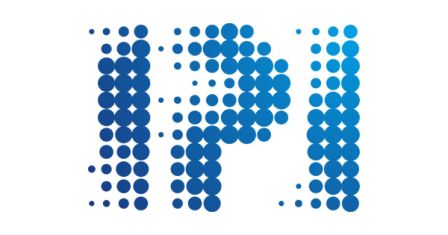 IPI is focused on creating intelligent contact centre solutions that deliver exceptional customer experiences.  Founded in 2001, the company has more than 300 customers and support more than four million transactions and 55,000 agents every day.
IPI partners with the industry's leading vendors – including Avaya, Blue Prism, CX Company, Gamma, Genesys, Microsoft, Teleopti, Verint and VMWare – to provide a complete suite of contact centre solutions, available in the cloud, on-premise, or as a managed service. These bespoke solutions cover every component of the contact centre – from call routing, unified communications, networking and security, right up to emerging technologies, such as AI chatbots and Robotic Process Automation. It also offers a range of professional services and devOps support, delivered by its highly accredited team of contact centre experts.
For additional Information in IPI Visit their Website or view their Company Profile