Over the last year businesses big and small have had to continually adapt to a 'new normal' as restrictions and government guidance has changed. For many, this has meant completely changing the way they interact with their customers and forgetting everything they know about traditional customer service.
But while businesses are fine-tuning what the new normal means for them going forward, how much has actually changed for their customers or is it pretty much business as usual for consumers?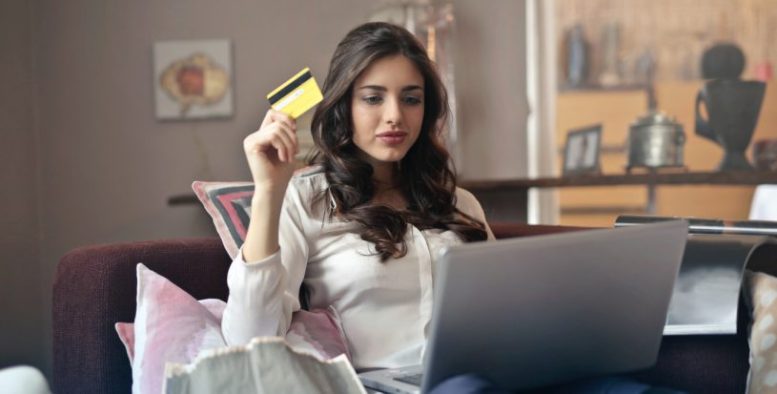 Unsurprisingly with many businesses forced to pull the shutters on their physical stores, online shopping reigned supreme in 2020, even among age groups that traditionally favour other methods.
New research shows that 70% of UK over 50's shoppers say over the last year they have mostly used online shopping for non-essential items and a further 55% say they will continue using online shopping as often as possible during 2021.
And while many have predicted that the new normal is here to stay and the pandemic will have permanently changed the way people shop in the UK, the research from Callcare seems to suggest otherwise.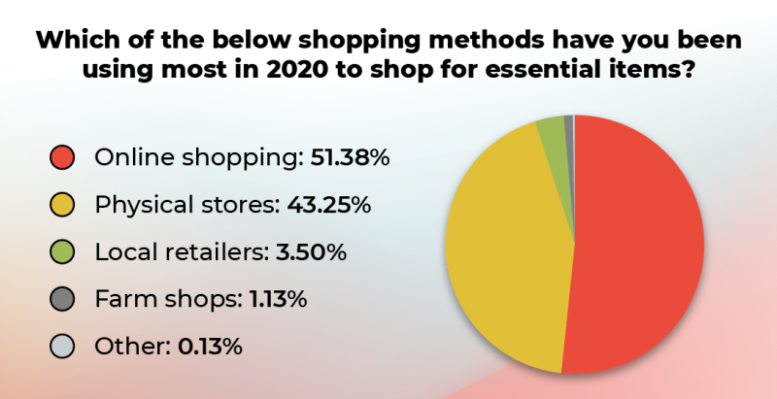 Over a quarter of consumers admitted they would prefer to go back to shopping in physical stores once it's safe to do so, as they miss the in-store experience.
However, with leading high street brands such as Topshop, Burtons and Debenhams all shifting to online only as the Arcadia group sale progresses, it remains to be seen how much in-store choice shoppers will have once lockdown ends.
The research comes from customer service experts CallCare, who surveyed 800 UK residents in order to determine just how much the last year, and all the madness that came with it, has changed consumer's shopping habits and their expectations towards customer service.
The Cost Of Bad Customer Service
 Interestingly when it comes to choosing which brands to shop with, respondents said that good customer service wasn't their top priority, coming behind both value for money and overall reputation of the brand itself.
However bad customer service can still massively impact businesses, with almost half of consumers saying they would cancel a purchase as a result of bad service. Though shoppers aged under 25 were the most forgiving, with less than a fifth saying they'd never shop with the brand again, compared to 40% of shoppers aged 55+.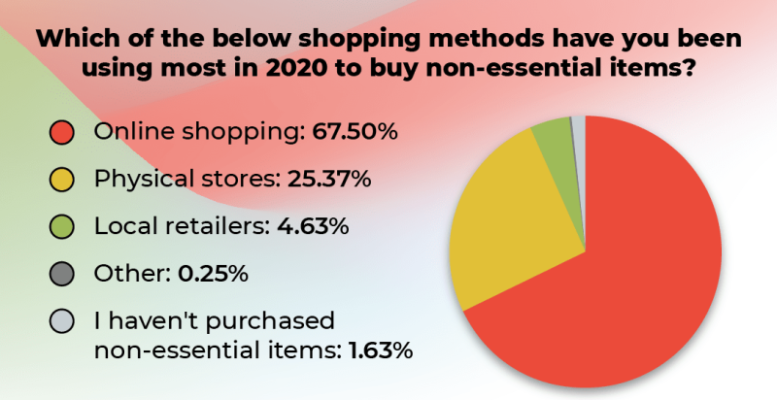 And while there is no denying that 2020 was a difficult year, for both businesses and consumers, it seems that shoppers last year were maybe slightly more sympathetic as a result of the COVID-19 disruptions.
As overall 75% of shoppers said they would consider giving a brand a second chance following a bad experience with them although for some it would depend on the price of the item they wanted.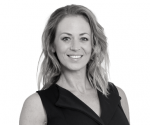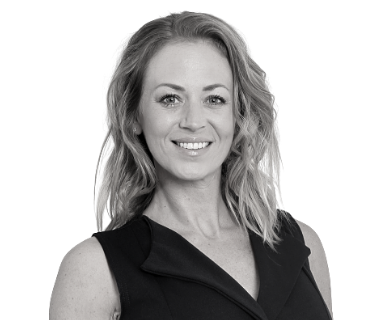 Gemma Harding, Head of Client Services at CallCare said,
"Last year and the challenges it brought with it was completely unique and unexpected. As a result, a lot of businesses are still trying to work out exactly how they can move forward in an environment that seems to be changing every few weeks, meaning that understanding consumers habits and knowing what they expect from a brand's customer service is now more important than ever.
"It's no secret that we're in a difficult period for businesses right now, so it's essential that businesses are getting the basics like good customer service right, in order to give themselves the best possible chance of not just surviving the pandemic but thriving."



CallCare is a UK based provider of outsourced customer service solutions operating several contact centres in Manchester, Liverpool, and Yorkshire.
The company was established in 1998 as an emergency telephone answering service. Since then, it has evolved to offer a range of inbound and outbound customer service solutions across eCommerce, facilities management, health and professional services.
CallCare is part of The Call Centre Group and is regulated by the FCA and ICO.
For additional information on CallCare visit their Website