Parseq, the international business process outsourcing firm, has announced the sale of its contact centre division to Scotland-based customer services outsourcer, Kura Group.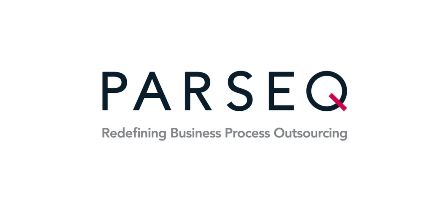 The terms of the sale, which follows a successful turnaround of the business led by its Executive Chairman and CEO Rami Cassis, are undisclosed, but the deal creates significant value for shareholders.
Parseq's Finance and Administration division, which is Parseq's historic core business, will continue to operate from its existing site at Hellaby, Yorkshire.
Parseq was originally founded by Mr Cassis as Documetric in 2007, following the buyout of Atos Origin's payment processing division where he was Managing Director. In 2010, following a string of acquisitions, it acquired AIM-listed business software group Intelligent Environments Group in a reverse takeover.
Mr, Cassis subsequently took the business private in 2012 as a significant shareholder by setting up his own Private Equity fund. Having overseen significant growth Mr Cassis then stepped back from the day-to-day operation of the business and appointed a sub advisory team from another PE firm to manage business operations.
After a period of poor trading, he terminated the sub-advisory team and the Parseq board and returned to an executive role as Chairman and CEO in October 2016. He has since led a successful turnaround of the company from loss-making to £3m profit, with a growing order book of blue-chip clients and an international footprint with partnerships in six continents. Sales have grown consistently over the last two years to £44m in its latest financial year, whilst headcount has grown to around 1,700.
The sale will allow Parseq to focus on the continued growth of its Finance & Administration division, which will continue to offer a range of solutions to manage and streamline back office processes. Every year, it digitises 25 million customer correspondence documents and processes £15 billion of electronic payments, driving efficiencies and significant cost savings for a range of clients including FTSE 100 financial services companies, local authorities and energy and utility providers.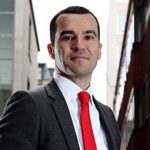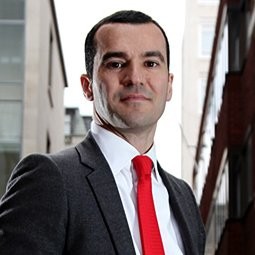 Commenting on the sale, Rami Cassis, Executive Chairman and CEO of Parseq and Managing Partner of Parabellum Capital, said:
"The turnaround and sale of Parseq's contact centre division demonstrates the value of investors who can deliver operational knowledge as well as capital. Too many private equity firms lack meaningful management experience, and as a result are failing to maximise the potential of the businesses in which they invest.
"The last 5 years have helped to shape and focus my strategy on current investments and future acquisitions. Deep domain expertise remains crucial but so does the company you keep in these ventures. My focus remains the acquisition of mid-market firms & corporate disposals in fintech, business services, oilfield services & defence.
"I now look forward to supporting the leadership team to continue Parseq's stellar growth through its Finance and Administration division, which has secured nine new client wins this year and has a strong sales pipeline up to 2021, whilst remaining focused on developing Parabellum Capital's investment portfolio."
---
Additional Information
Rami is the founder and Managing Partner of Parabellum, the General Partner (GP) & fund which controls Parseq and ieDigital, a leading provider of digital banking software; and Razor Risk, a provider of risk management technology and consulting solutions to global financial institutions.