Business process outsourcer Parseq has acquired Brighton-based charity contact centre Pure as part of its strategy to reach £100m turnover in the next three years.
Pure boasts an impressive charity-based client list including Save the Children, Unicef and Sue Ryder, and is a strategic addition to Parseq's existing charity operation, which increases the company's sector penetration and global reach.
Parseq's fundraising operations now combine knowledge and experience across two continents, expanding capacity, capabilities and time-zone coverage, through strategic partnerships in North America.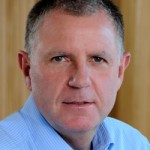 Parseq CEO Derwyn Jones said: "Pure is a strategic and cultural fit for our existing charity fundraising operation. Existing clients of Pure will experience the benefits of being part of a fast growing innovative business that is bringing exciting new services to the sector.
"And it increases our experience and capabilities in the not for profit space as we move closer to our goal of building an outsourcing company that focuses only on business processes with a turnover of £100m."
Parseq provides end-to-end business process outsourcing for many large corporates. The acquisition, for an undisclosed sum, takes its workforce from 2,700 to 2,850 operating from five key sites around the UK; Rotherham, London, Sunderland, Glasgow and Brighton.
The combined turnover of the group will now exceed £65m and its client footprint covers the top 10 international banks, a third of the UK's utility sector, the charity sector and a significant presence in the UK insurance sector.
The move comes just two months after its acquisition of Sunderland-based 2Touch, a major contact centre and fulfilment business, which added a complementary 1,000 seat call centre and back office fulfilment operation to Parseq's existing back office, call centre and fundraising operations.