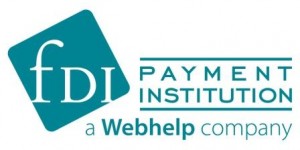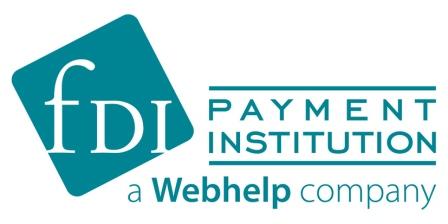 The Webhelp Group has strengthened its Business Process Outsourcing ('BPO') activities with the acquisition of FDI, a leading provider of payment services.
The FDI acquisition is part of a pipeline of activity spanning the last 18-months to extend the Group's market position and offering in Europe and North America. Earlier this year Webhelp purchased the Dutch company SNT, since renamed Webhelp Nederland, and in 2013 created Webhelp UK following the acquisition of HEROtsc.
The acquisition will lead to the creation of a new Webhelp Payment Services unit, building on the unique expertise of FDI which includes a bespoke payment solution, approved by the French prudential supervisory authority (Autorité de Controle Prudentiel – ACPR).
This is in line with the Group's strategy to further diversify its range of services and industry leadership, and to build on its current positive growth story and financial performance by responding to the continuing trend of business process outsourcing.
Over the past 30 years FDI has built a portfolio of over 300 customers principally in the fashion and luxury goods sector. In this time FDI has supported businesses with their international expansion by effectively managing their receivables. Its services include analysis and tracking of debtors, credit insurance brokerage, automated invoice handling, issuance of payment instruments, collection and cashing of receivables, and the handling of disputes and claims for compensation.
In the UK, Webhelp UK employs over 6,000 people at its contact centres in Dunoon, Dearne Valley, Derby, Glasgow, Greenock, Kilmarnock, Rothesay, Warrington, Falkirk with a corporate office in London and its UK headquarters in Falkirk. Aside from bolstering its range of payment services, the acquisition will also expand Webhelp Group's international footprint.
FDI has a presence in more than 30 countries via nine subsidiaries in Europe and North America. This will add to the Group's current presence in 10 countries with over 22,000 employees in 45 offices across Europe, Africa and South America. The Group is backed by Charterhouse Capital Partners, an investment fund based in London and Paris, which acquired a majority holding in the Group.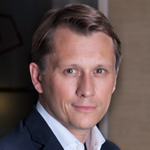 Webhelp Chief Executive Officer, Matthieu Bouin believes by bringing these two companies together gives the Group greater international clout. He said: "This is another step towards achieving our goal of becoming one of the top international BPO providers. FDI has established an enviable reputation in payment services for the luxury goods sector.
"We are delighted that FDI is joining the Webhelp Group where we will also be able to deliver additional services for its existing customer base by complementing their current offering with customer experience management services."
FDI's head office will remain in Chambéry in south eastern France with the existing management teams in place. All FDI employees will become part of the new Webhelp Payment Services unit, which will be overseen by FDI's Chairman Dominique Chatelin.
Olivier Duha, founder and co-President of the Webhelp Group, added: "In recent years, our Group has grown significantly and expanded its operations to new regions and new services. We are delighted to be joining forces with FDI, which has achieved strong and steady growth over the past five years and now has a business volume of €900 million."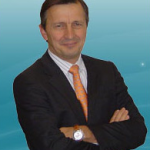 Dominique Chatelin, Chief Executive Officer of FDI said: "The Webhelp Group provides a tremendous platform for developing innovative payment services for businesses. Combining Webhelp's power with FDI's expertise in international payment services will give us a unique ability to support businesses looking to expand in international markets. Our objective is to establish ourselves in new territories and new markets through this link-up."
For additional information see Webhelp's Company Profile