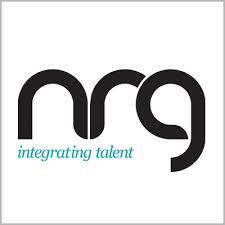 NRG Recruitment has unveiled a modern, forward-thinking new look and feel for its established brand – evolving in response to market conditions and a universal desire for recruitment businesses to align and integrate themselves with wider business objectives.
NRG has supported its partners through expansion and change since 1976. The new look brand and website – www.nrgplc.com – demonstrate a strong focus on both a programme of traditional recruitment services and innovative outsourced solutions for business.
For NRG, this represents the single biggest investment in the development of the brand since the company's LSE listing in 1997 signifying clear market confidence and ambition at NRG, as we move on from the recession. The cash strong business with its headquarters on Grey Street has also made significant investment in its people, creating more than 20 roles in 2014 so far and developing this experienced team of professionals to support its aspirations.
NRG's dedication to integrating talent remains the same, driving success for business partners through the sourcing and placement of the right talent at the right time. The brand re-launch reveals the wider value of the business, the experience and expertise of the team and offers renewed focus on the company's breadth and depth of understanding in key sectors – IT & Technology, Manufacturing, Energy, Public Sector, Financial Institutions and Science.
NRG's offering encompasses recruitment services and solutions aligned to strategies and processes for recruitment management. Clients will benefit from an added value service with dedicated working relationships where teams understand the market conditions and key drivers of each business. Consultants will perform detailed reviews of existing polices to ensure that they are fit for purpose and aligned to business goals for the future. This collaborative approach to projects and their host of robust yet innovative services and solutions helps to ensure that partners meet strategic objectives.
NRG 's RPO (Recruitment Process Outsourcing) offering for SME's reflects the Group's evolution into wider solutions for business, recognising the market need for enterprising companies to benefit from the outsourcing models that have typically only been available to large organisations.
"Integrating talent underpins the NRG service, whether a business is looking for one key member of staff or 300 staff in a new business model, NRG can offer the best solution using innovation in process, team expertise and market and sector knowledge to guarantee sourcing and placement of the right talent" Chris Rigg, Chief Executive, NRG.
NRG holds an enviable reputation for successful recruitment partnerships regionally and nationally built on trust, service excellence and delivery. The new website will provide an improved experience for candidates and clients across the whole NRG offering, and is reflective of NRG's established prominence as a valued and trusted partner.