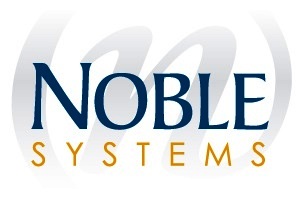 Noble Systems, a global leader in unified contact centre technology solutions, a global leader in unified contact centre technology solutions, has seen a rapid growth in the region in recent months and as a result, has recently strengthened their support, training, sales and development teams.
The new team consists of Simon Hughes who has joined Noble Systems as product trainer, adding value to our implementation group through his wealth of experience in this field. Paul Prichard has also joined the implementation team, bringing extensive knowledge in the financial sector through his previous work at SunGard.
The support team has also been strengthened with two new members, Martin Robinson and Keith Seton. Martin has joined the team as a support engineer with over 15 years' experience in systems support and development for a leading UK bank. Keith started his career in systems development and later provided application support in a production environment, and has previously been involved with various bespoke UNIX software applications.
To further the current growth pattern, the sales team has also been strengthened by the addition of Paul Wood, who has 20+ years' experience and a proven track record in sales. Paul has achieved significant success in a variety of verticals within the IT/software industry.
"We're delighted to welcome these talented individuals to our team at this exciting time for Noble Systems," said Colin Chave, General Manager of Noble Systems EMEA. "We're looking forward to seeing continued growth in the region coupled with exemplary training and support."
For additional information see Company Profile