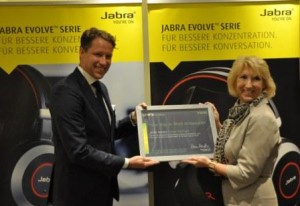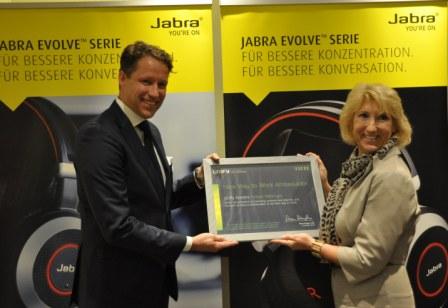 Designation Recognises Leadership in Driving the Global Agenda to Inspire Partners and Customers towards a "New Way to Work"
Jabra have announced that Holger Reisinger, its Senior Vice President of Marketing, Products and Alliances, has been named a New Way to Work (#NW2W) global ambassador by Unify.
The ambassador programme honours leaders who have recognised the impact of global work trends on today's business, have prioritised new strategies for communications and collaboration and are successfully navigating the changing technology business landscape to embrace this new way to work. After a 15-year partnership with Unify, Holger Reisinger has proven to be a key driver of Jabra's mission to enable productivity for professionals via innovative headset and speakerphone solutions and Unified Communications technology.
Having 20 years of experience in VoIP and global sales management in EMEA Central, Reisinger promotes remote working as an essential tool for today's globalised businesses, while optimising employee performance through real-time conferencing and collaboration.
"We deliver the devices that make this new way to work an everyday reality for professionals," said Reisinger. "BYOD, myIT policies and the consumerisation of technology are trends that empower self-determined careers that concurrently improve relationships amongst customers, clients and the overall productivity of a company."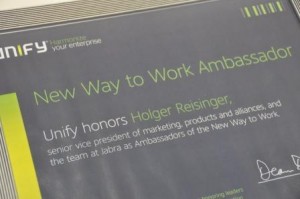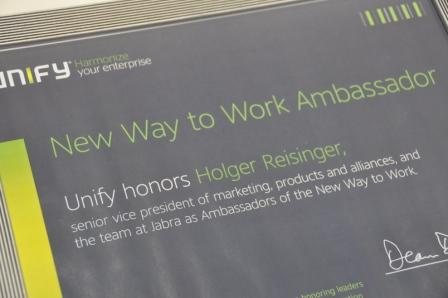 Jabra integrates with Unify's OpenScape suite of products to design virtual work adoption for businesses and enterprises in order to be more proactive through smarter knowledge sharing and collaboration. Jabra's hardware, comprised of headsets, portable speakers and wireless technologies leverages Unify's software to create, listen and manage access to business intelligence.
"Together, Jabra and Unify have come to define their partnership as moving beyond communication," said Bill Hurley, CMO of Unify. "It's about managing knowledge. Jabra's superior voice clarity combined with Unify's intuitive collaboration tools makes real-time collaboration across voice and video conferences as effective as being in the same room."
To learn more about new ways of working, read Holger Reisinger's blog by Clicking Here
For additional information see Jabra's Company Profile