Jabra is searching the UK & Ireland's SuperAgents – Article by Nigel Dunn Managing Director Jabra UK&I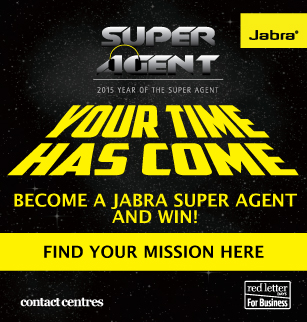 Someone once accused the UK of being a "nation of complainers". Now that may be an unfair label for the residents of this country, but when it comes to contact centres there's more than a bit of truth in it. When was the last time you told your friend about a great experience you had on the phone to a contact centre? We are always more likely to remember the bad things that happen to us than the good and very often it's customer service staff who bear the brunt of our rage. But that doesn't mean there aren't great contact centre employees out there.
That's why Jabra launched a month-long, national competition to show our support and appreciation of the UK&I's contact centre and customer service industry.
A people business
At Jabra we've dedicated over two decades to developing the highest quality technology for contact centre and office workers. Our professional headsets come with the latest features to suit any environment; from noise-cancellation to wireless technology, HD sound to Kevlar-reinforced cords. They're stylish, durable and the best tools a contact centre employee can get their hands on.
But we just provide the hardware. The rest is down to those all-important people manning the phones. These men and women in many ways have a thankless task. They form the customer service frontline for organisations, forced to deal with angry callers and complex enquiries at all times of the day and night. Yet it's their passion and determination which help drive UK PLC forward.
With over 5,000 call centres in the UK, there are undoubtedly countless unsung heroes out there. So let's take an opportunity to award those outstanding individuals who qualify as "SuperAgents".
The competition
We have teamed up with industry publisher www.contact-centres.com and employee reward scheme provider Red Letter Days for Business to launch this new and exciting competition. We're inviting individuals and teams to submit a video, photo, Word doc or PowerPoint telling us why they think they are "SuperAgents". The winner will be awarded their "best day at work ever" – including massages, breakfast and lunch cooked by a top chef, loads of extra goodies including Jabra products and Red Letter Day vouchers and to cap it all, a night out on the town for the winner and their team. We'll also choose four weekly winners during the competition month who'll receive Jabra product and Red Letter Days vouchers.
Here are some more details:
Submit a photo, short video written entry or customer feedback tweet, email or thank you letter, emailing it to superagents@jabra.co.uk or posting to Twitter/Instagram with the hashtag #JabraSuperAgents. Include the @JabraBusiness Twitter handle if you wish.
Competition begins at 9am on Monday 27 April 2015 and closes at 5pm on Friday 29th May
Focus your entry on the key attributes that define a SuperAgent, such as:
General great customer service
Knowledge and expertise
Empathy and compassion
Results or productivity
Teamwork
Passion, dedication and fun
Stand out from the crowd by being creative with your entry. Think selfies and songs, poems and plays – anything to show your passion and commitment to the contact centre cause.
I'll be judging alongside Red Letter Days for Business CEO Bill Alexander and contact-centres.com Publisher, Perry Sanger. We've already seen some imaginative entries flooding in, so submit yours today for a chance to win one of these great prizes.
---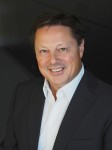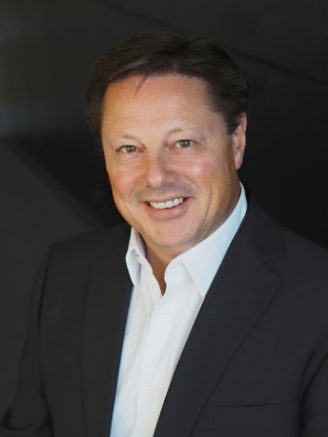 Nigel Dunn is Managing Director Jabra UK&I
To enter SuperAgent Click Here -Good Luck!