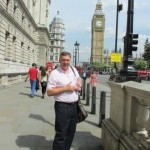 147 Media Ltd, the parent company of www.contact-centres.com, have won the Government's coverted 'Digital Company of the Year' Award presented by Esther Mcvey, Minister of State for Employment, at the Houses of Parliament  2nd July 2014.
147 Media's Publisher & Editor Perry Sanger commented, "To receive recognition from the Government is icing on the cake for 147 Media and recognitioi for all involved within the company for their hard work".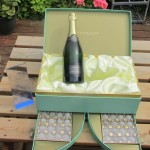 Today, 21st July 2014, we received a package from one of our much valued sponsors of this website, Jabra – whilst it is always good to receive a package, let alone from Jabra, the contents literally blew all our staff away as the carefully wrapped package soon reveled that it was from London's finest Food Store Fortnum & Masons, upon further investigation it reveled Champagne and Chocolates with the enclosed card simply saying,
'Congratulations on winning the Government's Digital Company of the Year 2014! What an achievement. Enjoy on us!"
Many thanks Jabra for your kindness – You made a Small Publishing Company very happy!