Jabra launches Engage – the business headset engineered for ultimate call satisfaction and security
Noise-cancelling microphones, three times user density, new security features and long-range mobility improves experience for call-intensive employees and their customers

Jabra is launching a new franchise of wireless headsets that sets new standards for call quality, security and the number of staff who can simultaneously use them. Jabra Engage sets out to be the world's most powerful professional wireless headsets*.
Jabra Engage is an entirely new class of DECT wireless professional headset that has been designed following extensive research into the challenges facing call-centric businesses. Providing industry-leading wireless performance, Jabra Engage provides excellent call quality, improves customer satisfaction and employee productivity, while providing the highest level of security of any wireless headset on the market.
The new franchise is in response to the changing customer journey, where automation is replacing routine, transactional calls. As a result, human interaction is reserved for business-critical calls such as complex enquiries or complaints, which require the highest standards of call quality to ensure customer satisfaction and effective resolution.
As calls become longer in duration, organisations face a major problem with DECT channel availability, limiting the number of workers in any given space. Jabra Engage connects three times as many users in any given space – or 'density' – compared to competing technologies, without affecting the call experience in terms of sound quality and range.
With a range of up to 150 metres, Engage also brings freedom for employees to move about their work environment without affecting call quality. In addition, its advanced noise-cancelling microphones and enhanced speakers provide crystal-clear audio for perfect conversations with customers every time, no matter how busy the working environment.
The new franchise also leads the market in call security. As cybercrime mounts and customer calls routinely involve sensitive data, security is more vital than ever. Engage incorporates new features that make it the world's most secure professional wireless headsets. This includes authentication and encryption functions, along with 'physical assisted pairing' which creates a secret link-key between the headset and docking base unit.
Jabra Engage is the product of more than 115,000 hours of development by Jabra engineers, in the course of which the company registered four new patents. The result is a headset that not only has superior wireless capabilities, but also offers incredible call clarity and a superior overall sound experience.
The range comprises the Engage 65 and 75 to create a simpler, more competitive premium wireless DECT portfolio. With all-day battery life and a rapid charging option, calls can last as long as they need to, increasing team members' availability and ensuring important and valuable conversations with customers are not disrupted. Each Engage headset features an integrated busylight that acts as a 'do-not-disturb' sign, letting colleagues know that the user is on a call, thereby reducing interruptions.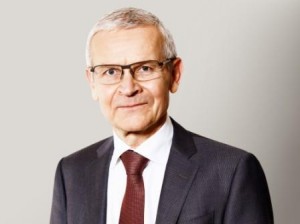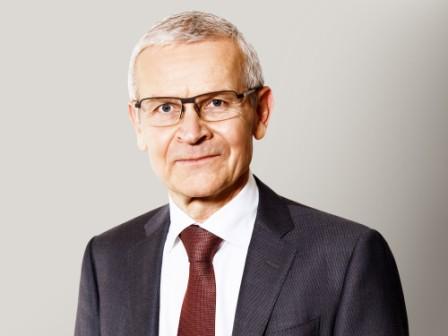 René Svendsen-Tune, CEO at Jabra said,
"With the Engage franchise, we have engineered the industry's best headset family – one that will have an invaluable impact on call quality, customer satisfaction, employee productivity and security,"
"Engage brings benefits to anyone who uses the phone for their work: within almost every business there is a group of employees who spend a significant amount of time on call-based communications, from advisors to sales representatives.
All these roles can now take advantage of Engage to make every conversation better at both ends of the line," concluded Svendsen-Tune.
Key features of the Engage franchise:
– Industry-leading wireless performance: provides superior wireless connectivity to a range of 150 metres, enabling three times more users in the same office space – with no loss in connection quality
– Crystal clarity: advanced noise-cancelling microphone and advanced speakers deliver perfect sound quality even in the noisiest environments
–  More talk time: Up to 13 hours' talk-time and a busylight that acts as a 'do-not-disturb' sign
– Any call, from any device. Increased availability for calls: Connect to up to five devices simultaneously, increasing your team's availability for customer calls. Can connect to deskphone, softphone, analogue phone and two Bluetooth devices.**
–  Choice of wearing styles to support different workstyles: With stereo, mono and lightest-in-category convertible models, there's a Jabra Engage for everyone.

Jabra Engage 65 Mono DECT, dual connectivity for desk phone and PC – £281.75 MSRP
Jabra Engage 65 Stereo DECT, dual connectivity for desk phone and PC – £299 MSRP

Jabra Engage 65 Convertible DECT, dual connectivity for desk phone and PC – £299 MSRP

Jabra Engage 75 Mono DECT, dual connectivity for desk phone and PC – £324.50 MSRP
Jabra Engage 75 Stereo DECT, dual connectivity for desk phone and PC – £341.75 MSRP

Jabra Engage 75 Convertible DECT, dual connectivity for desk phone and PC – £341.75 MSRP
---
Additional Information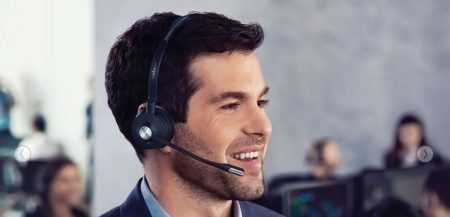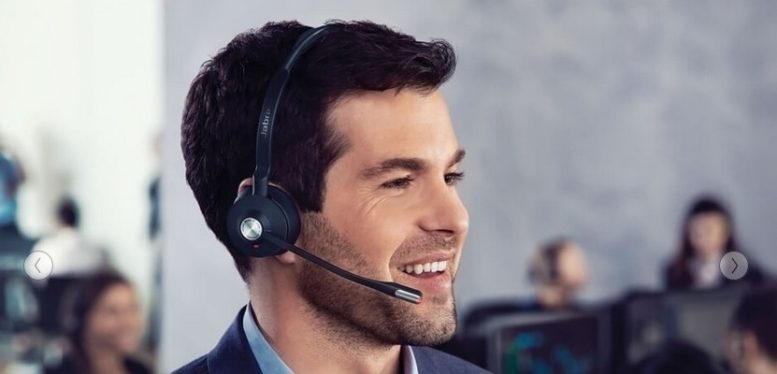 For additional information on the Jabra Engage range Click Here
For additional information on the Jabra range of Contact Centre Headsets Click Here
For additional information on Jabra visit their Website or view their Company Profile


Jabra is a leader in engineering communications and sound solutions – innovating to empower both consumers and businesses. Proudly part of the GN Group, we are committed to letting people hear more, do more, and be more than they ever thought possible. Through sound, we help transform lives. Jabra engineering excellence leads the way, building on 150 years of pioneering work. This allows us to create integrated headsets and communications tools that help professionals work more productively; and wireless headphones and earbuds that let consumers better enjoy calls, music, and media. Jabra employs close to 1,100 people worldwide, and reported annual revenue of DKK 4bn in 2017. The GN Group, founded in 1869, operates in 100 countries and delivers innovation, reliability, and ease of use. Today, GN employs more than 5,500 people, and is Nasdaq Copenhagen listed.
GN makes life sound better.
* Relates to Jabra Engage 75/65 Stereo and Mono variants.
February 19, 2018. See facts
** Variant dependent.