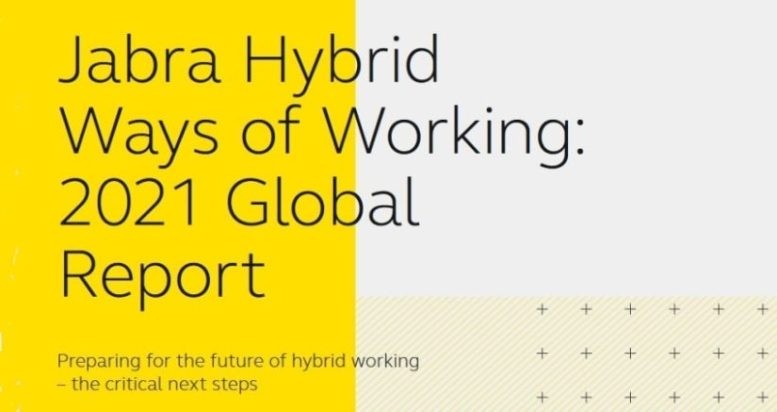 Embracing the hybrid wave
The world of work is going through a marked change, and we're at a pivotal moment. Though more gradual and planned than the pandemic-induced shift to remote work in 2020, the shift to hybrid work is likely to be the biggest permanent shift in work culture for an entire generation. In our 2021 Hybrid Ways of Working Global Report, we unpack the key trends affecting businesses, as we navigate this seismic change.
Leading from the front
At Jabra, although many of us have been working flexibly for years, we're now navigating the shift to hybrid working across our wider global workforce, and like many companies, evolving our strategy as we learn. Although last year's sudden shift to remote work was disruptive, we learned that it was not only possible, but beneficial to work even more flexibly.
Reading the room
To help organizations leverage these unique opportunities for themselves, the 2021 Jabra Hybrid Ways of Working Global Report unpacks the findings from a study of more than 5000 knowledge workers in five key countries around the world.
And because employees are those most impacted by the transition to hybrid ways of working, we've highlighted some of their most illuminating perspectives on topics covering the future of the office, inclusion, and equity in hybrid models, as well as how employees view trust, culture, and teamwork in a work-from-anywhere future.
There's much more to discover
Read the full report to explore these insights and expert perspectives in more depth, and to understand the key points for consideration as you map out your hybrid working future.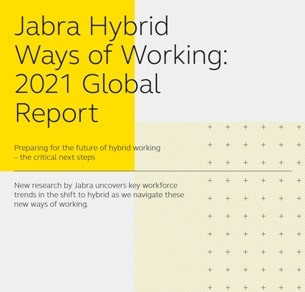 To download the Jabra Hybrid Ways of Working: 2021 Global Report
Jabra is a world leading brand in audio, video, and collaboration solutions – engineered to empower consumers and businesses. Proudly part of the GN Group, we are committed to letting people hear more, do more, and be more than they ever thought possible. Jabra engineering excellence leads the way, building on 150 years of pioneering work within the GN Group. This allows us to create integrated tools for contact centers, offices, and collaboration that help professionals work more productively from anywhere; and true wireless headphones and earbuds that let consumers better enjoy calls, music, and media.
For additional information on Jabra view their Company Profile