Jabra Study at the LSE Behavioural Lab Highlights Critical Role of Technology in Boosting Collaboration in Meetings
» Call clarity increased by 27%, and input quality was perceived to improve by 47% with professional technology.
» Using professional technology in both the meeting room and for remote participants resulted in a 56% boost in contribution quality for remote attendees.
» Remote users experienced a 9% improvement in call clarity when using professional headsets and cameras.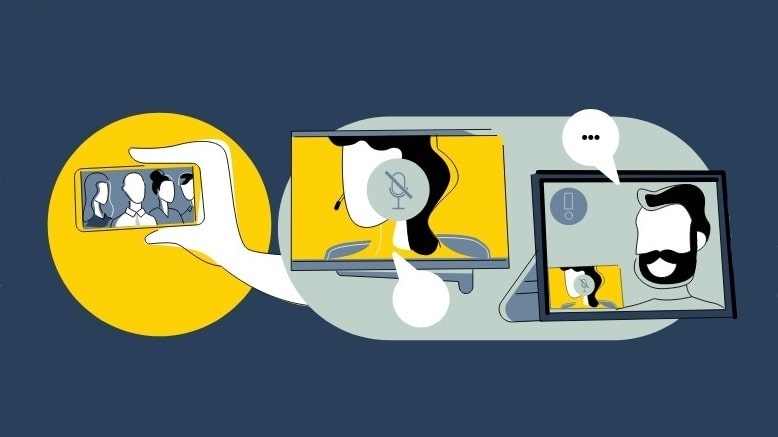 Globally, there are over 572 million knowledge workers*, and each week, billions of hours are spent in online meetings. Yet many of these meetings are held in settings that are not at all supportive for collaboration or productivity. In Jabra's recent Hybrid Ways of Working 2023 Global Report, only 15% of employees say that all of their office's meeting rooms are equipped with video cameras for online meetings, and around 60% of knowledge workers still rely on built-in laptop cameras and microphones. This begs the question: how much is the technology we're using impacting our behaviour in meetings and our ability to collaborate effectively?
Answering that question has taken over a year of work by Jabra using state-of-the-art facilities to study human behaviour in a controlled environment at the Behavioural Lab at The London School of Economics and Political Science (LSE). The study, 'Meeting Great Expectations: Behaviour, Emotion and Trust', sought to understand the biopsychological impacts of the technology we use in our day-to-day work, and how it affects collaboration and inclusion in meetings.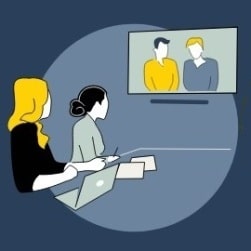 Professional meeting technology is key to meeting equity
Meeting experiences are holistic and need to factor in all participants. When we first made the shift to remote work during the pandemic, most organisations provided employees with headsets and webcams for online meetings. However, the quality of this technology varied and was oftentimes inadequate. In fact, only 19% of knowledge workers** are using a personal, professional webcam.
Looking into how technology impacts the quality each person can access a meeting, and how much an equal playing field impacted everyone's overall collaboration perceptions, the study observed significant improvements when everyone in a meeting uses professional Jabra equipment, when compared to using the nearest competitor's video bar or built-in laptop audio and video. There was a 27% increase in clarity, 16% more trust, 35% greater expressiveness, and a 47% perceived improvement in the quality of input.
Additionally, remote workers often face the greatest challenges with technology in hybrid meetings. When armed with professional headsets and cameras, the research saw overall call clarity improved by 18% among remote workers, while meeting room participants also rated remote users 32% higher in terms of expressiveness. Meeting room participants also showed nearly twice (84%) the perceived level of engagement when comparing hybrid workers using professional equipment with those on laptop with built-in hardware. Furthermore, remote participants also trusted others joining remotely 22% more when using professional technology. These findings highlighted the increased levels to which remote workers can show up and contribute to hybrid meetings, and the advantages technology can provide them.
Meeting room equipment directly improves remote users meeting experience
We've all been in that situation where we join a meeting remotely while everyone else is in the office. It can be frustrating – you might struggle to hear what's being said, not be able to see everyone in the room, and sometimes feel overlooked. But what if having the right tools could make you feel more present and included?
The study found that when people used professional technology both in the meeting room and remotely, those joining remotely reported a 56% improvement in the quality of conference room contributions. While nothing can quite replace face-to-face interaction, the second-highest ratings for collaboration, right after in-person meetings, came from remote participants rating conference room users equipped with professional video gear.
These findings highlight that technology can bridge the gap between meeting participants separated by physical distance. In summary, it's clear that high-quality in-room technology significantly enhances the experience for remote participants. Any business aiming for inclusive meetings should prioritise updating their meeting spaces to support fair collaboration.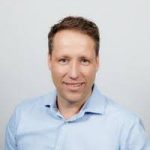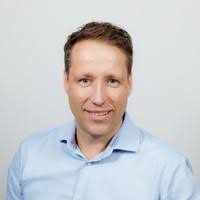 Holger Reisinger, SVP at Jabra said,
"High-quality technology has a profound impact on the effectiveness of remote collaboration.
Our research demonstrates that when businesses invest in professional equipment for both in-room and remote participants, they can achieve remarkable improvements.
These findings underscore the pivotal role of technology in optimising meeting experiences and fostering successful hybrid collaboration."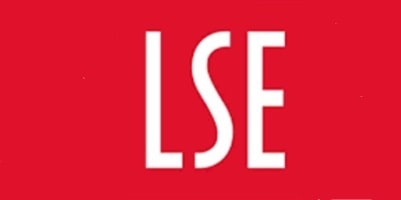 Dr Simon Noyce, British Chartered Psychologist, Lead Project Researcher said,
"In today's world of hybrid meetings, bridging the gap between in-person and remote collaboration has never been more important. Our aim is to encourage businesses to harness this technology to enable meaningful interactions that come as close as possible to the richness of face-to-face engagement."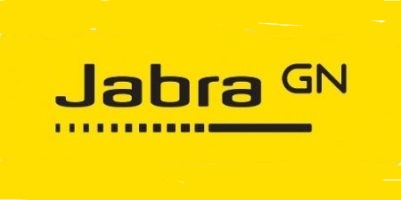 Jabra is a world leading brand in audio, video and collaboration solutions – engineered to empower consumers and businesses. Proudly part of GN Group, we are committed to bringing people closer to one another and to what is important to them. Jabra engineering excellence leads the way, building on over 150 years of pioneering work within GN. This allows us to create integrated tools for contact centers, offices, and collaboration to help professionals work more productively from anywhere; and true wireless headphones and earbuds that let consumers better enjoy calls, music, and media. Founded in 1869, GN Group employs more than 7,500 people and is listed on Nasdaq Copenhagen (GN.CO). GN's solutions are sold in 100 countries across the world.
For additional information on Jabra view their Company Profile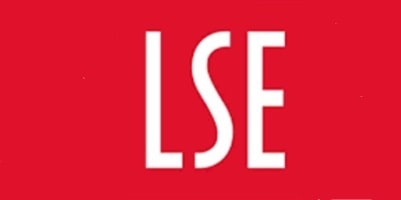 The LSE Behavioural Lab facilitates world-class behavioural research by providing state-of-the-art facilities for researchers in Central London for LSE academics, students, and external partners. The LSE Behavioural Lab is a purpose-built facility open to any department at LSE (and other institutions) and is co-hosted by the LSE Department of Management and the LSE Department of Psychological and Behavioural Science. Researchers have used the Lab to examine behaviour in various fields, such as behavioural economics, psychology, judgement and decision making, management, marketing, organisational behaviour, team dynamics, leadership, creativity, consumer choice, behavioural public policy, and behavioural game theory. The Lab also invites applications and collaborative projects from external partners, including other academic institutions, governmental, international, commercial, and non-profit organisations. The Lab's vision is to be a global leader in the facilitation of world-class and rigorous behavioural research and teaching, and to act as a cornerstone of an interdisciplinary community in behavioural science.
For additional information on The LSE Behavioural Lab visit their Website
Research design and methodology: To ensure results were unbiased and ethically sound, the study was designed with support of the LSE Behavioural Lab and approved by LSE's scientific ethics board. All participants were unaware of what was being tested or that the research was focusing on different types of technology and Jabra remained completely anonymous throughout the process. 
The entire group was comprised of 88 participants representing 15 nationalities. The study used a diverse range of psychological approaches and measures, ranging from self-report ratings to capture participants opinions and feeling, through to highly objective and sophisticated eye-tracking, facial expression analysis and biological indices of arousal (skin conductance response) and cognitive load (endogenous eye blink). The study used state-of-the-art technologies at the LSE Behavioural Lab for eye-tracking (Tobii Pro), facial expression analysis (iMotions), skin conductance response (Shimmer3 GSR+) and endogenous eye blink (iMotions).The data was collected and analysised using iMotions software.
With the support of Sean Rooney, Scientific Officer and Head of Laboratory Innovation at the LSE Behavioural Lab, Jabra created real-world meeting tasks and research participants joined from conference room or remote locations using different technology setups, and collected almost 500 data points per second, per research participant.