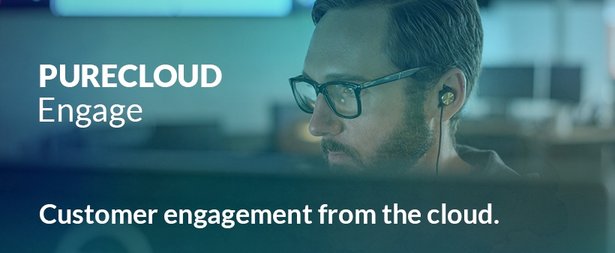 Interactive Intelligence Named 2015 EMEA Company of the Year in Customer Contact by Frost & Sullivan
According to the award report, key factors that helped Interactive Intelligence included 'the company's all-in-one suite of scalable, rich contact centre capabilities, integrated business communications applications, and flexible deployment options'
Interactive Intelligence Group Inc, a global provider of software and cloud services for customer engagement, unified communications and collaboration, has received Frost & Sullivan's 2015 EMEA Company of the Year Award in Customer Contact.
This award, which Interactive Intelligence has received for two consecutive years, is presented by Frost & Sullivan based on two key factors: visionary innovation and performance, and customer impact.
According to the award report, "the company's all-in-one suite of scalable, rich contact centre capabilities, integrated business communications applications, and flexible deployment options, are just a few of the reasons Frost & Sullivan is presenting Interactive Intelligence with the 2015 EMEA Company of the Year award in Customer Contact."
The report detailed multiple supporting criteria for its selection, including the fact that Interactive Intelligence has successfully addressed unmet customer needs: "With one of the broadest portfolios in the industry, delivered in an all-in-one, software-based platform, customers can easily add functionality as their company's needs change. Further, capabilities aren't limited to the contact centre, but span collaboration, unified communications (including IP PBX), and business process automation, enabling customers to access the full gamut of business collaboration, communications and customer engagement services without undue cost and complexity."
The report also applauded Interactive Intelligence for its flexible delivery options: "Unlike pure cloud or pure on-premise system providers, Interactive Intelligence customers enjoy the flexibility of choosing and moving between premise-based, cloud, or hybrid deployments."
Another criterion identified by Frost & Sullivan was the company's ability to deliver a superior customer purchase experience: "One key to Interactive Intelligence's success in EMEA is its tailored, customer-centric approach to the sales process. The company has focused on ensuring it has the right in-country talent to support the sales process, staffing its teams with people who understand the languages, culture, and needs of the individual regions they are assigned to."
According to the report, this positive customer experience was also the result of Interactive's implementation best practices: "Strong regional teams of technical experts help deploy solutions, while professional services teams are adept at communicating requirements with customers, particularly in the realm of multi and omnichannel customer contact, and developing solutions and designs around those requirements."
The report also highlighted Interactive's ability to extend the positive experience it provides across the lifetime of its engagement with customers by "improving its core products, not just adding new functionality," and "providing easy accessibility to product and solution experts and executive management."
In addition, Frost & Sullivan gave high marks to Interactive Intelligence for its price versus performance value: "Interactive Intelligence has a solid track record of offering a lower total cost of ownership (TCO) than its competitors and a rapid return on investment (ROI)."
To select the recipient of the EMEA Company of the Year Award in Customer Contact, Frost & Sullivan employs a Decision Support Scorecard that analyses vendor performance on a 10-point scale against the two key benchmarking factors of visionary innovation and performance, and customer impact. Interactive Intelligence beat out its top two competitors* in the final assessment with an average overall score of 9.0, compared to 8.5 and 8.0, respectively.
---
Addition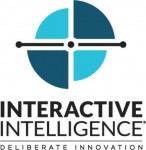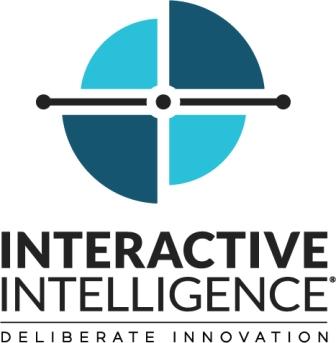 al Information
To download the full Frost & Sullivan 2015 EMEA Company of the Year Award in Customer Contact report Click Here
Visit the Interactive Intelligence Website or view heir Company Profile