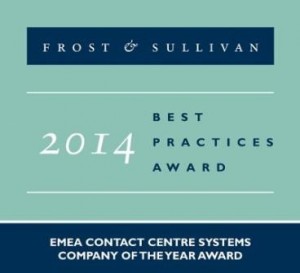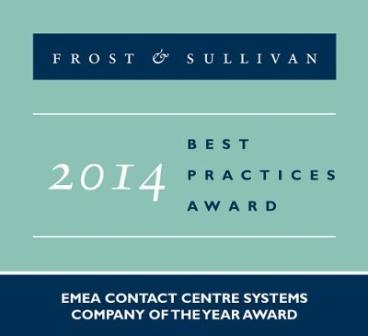 Frost & Sullivan Recognises Interactive Intelligence's Strong Market Growth in Contact Centres Rich feature set, flexible deployment, ease of use, and rapid ROI drive growth
Based on its ongoing analysis of the contact centre systems market, Frost & Sullivan recognizes Interactive Intelligence Group Inc. with the 2014 EMEA Frost & Sullivan Company of the Year Award. Interactive Intelligence's end-to-end suite of scalable, rich, contact centre capabilities, coupled with flexible deployment options and excellent customer support, earned it a year-on-year market share growth rate of 42.9 percent in 2014.
Interactive Intelligence has one of the broadest portfolios in the market with an easy formula for adding applications and functionality. Its purpose-built platform spans Internet protocol private branch exchange (IP PBX) and unified communications to the contact centre, enabling customers to access the entire gamut of business communications services without undue cost or complexity.
Interactive Intelligence has a solid track record of providing lower total cost of ownership than its competitors, and a rapid return on investment. In addition, since the EMEA launch of its cloud-based Communications-as-a-Service platform (CaaS), it has been one of the few companies that can offer cloud and premises-based deployments at competitive price points, while enabling customers to move back and forth between the two. The 2014 announcement of an additional cloud platform, PureCloud, will only enhance options for customers when PureCloud launches in the UK, Germany and other European countries in 2015.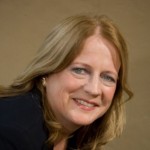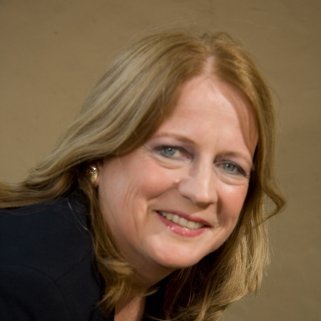 "One of the keys to Interactive Intelligence's success is its tailored, customer-centric approach to sales," said Frost & Sullivan Research Analyst Nancy Jamison. "The company ensures that it has the appropriate in-country talent to support the pre- and post-sales processes, and has brought a consultative approach to sales."
Another success factor is the company's business communications expertise coupled with its focus on vertical markets. When the company targets a specific vertical market it backs it with dedicated resources with solid backgrounds in the specific vertical, including channel partners well versed in the nuances of supporting those vertical markets.
"Interactive Intelligence is a leader when it comes to investing in market expertise within critical industry vertical markets such as finance, healthcare and insurance," Jamison noted. "As a high percentage of sales occur through partners in EMEA, the company has also established a strong combination of direct and indirect channel partnerships that include companies such as NTT Telecom in the UK, KPN in Benelux, and Telefonica in Spain."
Due to its strong overall performance, Frost & Sullivan is pleased to present Interactive Intelligence with the 2014 EMEA Contact Centre Systems Company of the Year Award.
Each year, Frost & Sullivan presents this award to the company that has demonstrated excellence in terms of growth strategy and implementation. The award recognizes a high degree of innovation with products and technologies and the resulting leadership in terms of customer value and market penetration.
Frost & Sullivan Best Practices awards recognize companies in a variety of regional and global markets for demonstrating outstanding achievement and superior performance in areas such as leadership, technological innovation, customer service and strategic product development. Industry analysts compare market participants and measure performance through in-depth interviews, analysis and extensive secondary research to identify best practices in the industry.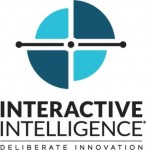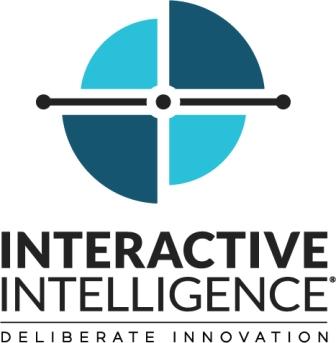 For additional information on Interactive Intelligence see their Company Profile or view their Website