Intelecom introduces latest enhancements to its cloud-based contact centre solution with improved security features and Web Chat functionality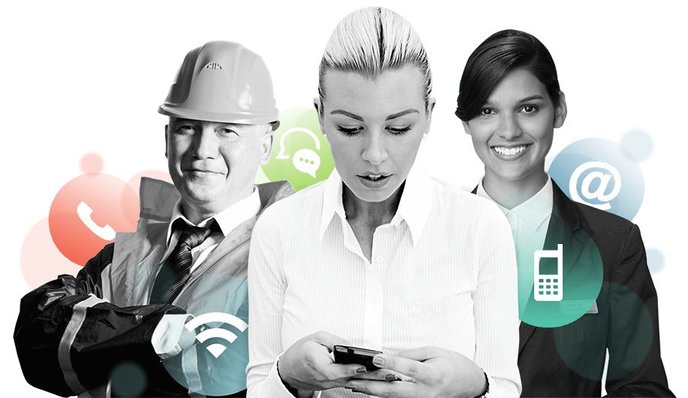 Intelecom Group AS has announced the latest enhancements to its multi-channel cloud-based contact centre solution.  As an ISO 90001 and ISO 27001 certified, PCI DSS compliant organisation, quality and information security management are top priorities for Intelecom.  The new security features build additional resilience into the contact centre environment with the introduction of two-factor authentication and an IP address whitelist for logon.  At the same time, new Web Chat functionality underlines Intelecom's ongoing commitment to improving real-time interactions for next generation customer service.
Christian Thorsrud, Product Manager at Intelecom commented,
"The evolution towards cloud technology and the rising popularity of instant communications channels such as Web Chat places greater emphasis on security and real-time response within contact centres today. 
With our latest Chat innovation users have a short cut into the correct department to handle their enquiry, to reduce time and improve customer service.  When combined with enhanced levels of security, organisations everywhere can be confident their conversations and client data are kept protected at all times, whatever the preferred method of customer interaction."
Main highlights of the latest version of Intelecom include:
Security
Intelecom has introduced two-factor authentication which makes logging into the system more secure. When users enter their password, they automatically receive an email or SMS text message providing them with a second password, making it difficult for other users to share or steal passwords and effectively doubling the security around the log-in process. What is more, Intelecom's new and advanced security feature can detect IP addresses meaning that, when required, log-in is only possible from a specified physical location or remotely via a secure server.
For those customers needing this additional layer of security, for example public sector organisations, it is easy to set up and with minimum additional investment.
Web Chat
Of the numerous Web Chat enhancements included in the latest release of Intelecom, one of the most useful to customers is the option to create a drop-down list in the Chat form.  This enables customers (chatters) to determine which department their Chat enquiry should be directed to, simply by clicking on the queue or department on the drop-down screen menu. For example enquiries could be sent to sales, support or finance to reduce enquiry resolution time and improve customer service.
The drop-down list in Web Chat can also be used for information required before the chatter starts to Chat including potential topics or the main reason for the enquiry.
Over the past year, Intelecom has invested heavily in enhancing its Web Chat and real-time channels. The company recently introduced Chat Survey, mobile support for Chat and launched WebRTC softphone capabilities to meet increasing customer demand for real-time interactions in the contact centre. Intelecom was positioned as 'Challenger' in the Gartner 2015 Magic Quadrant for Contact Centre as a Service, Western Europe.[i]
---
Additional Information
For additional information on Intelecom visit their Website or view their Company Profile
[i] Gartner, Magic Quadrant for Contact Center as a Service, Western Europe, Steve Blood, Drew Kraus, Daniel O'Connell, 15 October 2015