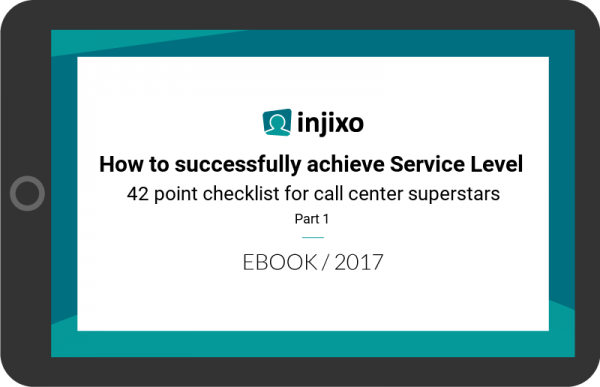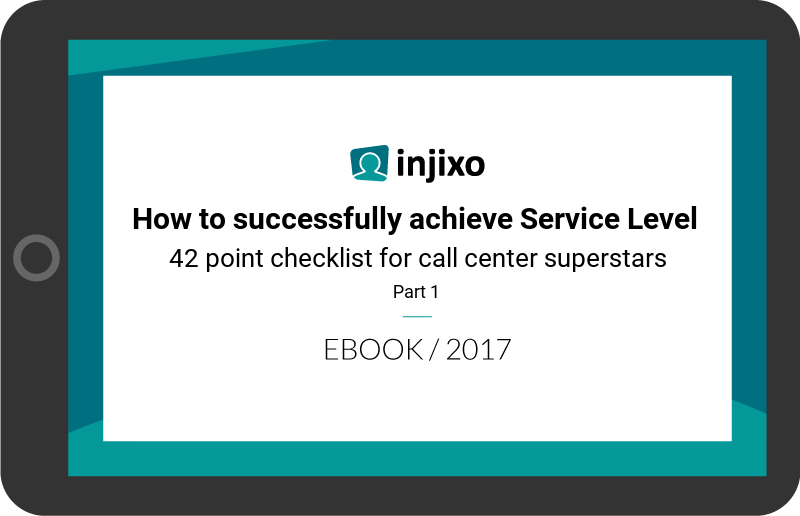 Download now, FREE eBook Offer
How to successfully achieve Service Level
42 point checklist for call centre superstars!
Part 1/2
Service level: the #1 KPI in almost every call centre
With this eBook you will learn..
How to evaluate your service level delivery strategy.
How to assess the effectiveness of your HR partnership.
The importance of data validation.
To examine your self-serve options.
How to analyse the structure of your planning team.
And much more crucial thought provoking questions.
To Download the eBook Click Here
---

Additional Information
For additional information on Injixo visit their Website