How to Reduce Agent Errors in your Contact Centre by 30% – Discover why organisations including Microsoft, Aviva and Vodafone deploy employee-centric AI to optimise agent in-role performance and reduce errors by 30%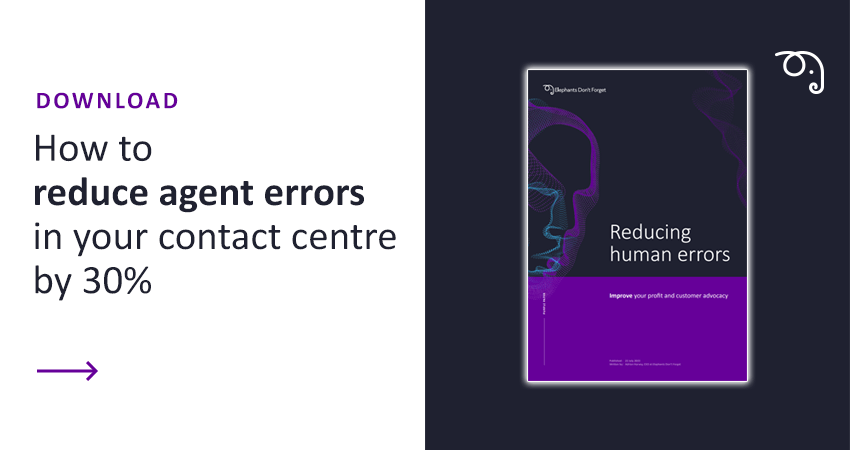 Trusted by organisations including:

Research shows that two primary drivers of poor agent performance are directly related to human error, with 'repeat agent errors' (38%) and 'agents failing to follow organisational policies and procedures' (49%) cited as the two main factors.*
To compound matters, our analysis of over 100 million employee knowledge interventions in organisations last year found that, on average, employees knew just 54% of what their employer required them to know to optimally perform their role.
About this e-guide:
This e-guide examines how organisations are using employee-centric Artificial Intelligence to guarantee that workplace training is learned and retained by employees to develop an effective and proactive error reduction strategy.
Download this e-guide to learn:
> How improving employee in-role competency using AI is supporting organisations to reduce employee errors by 30% on average.
> How to mitigate the risks associated with three types of human error: momentary lapses of concentration, mistakes and rule-breaking.
> How AI is used to mitigate specific errors having the greatest impact on KPIs including First Contact Resolution (FCR) and Customer Satisfaction (CSAT).
To Download the Download e-guide Click Here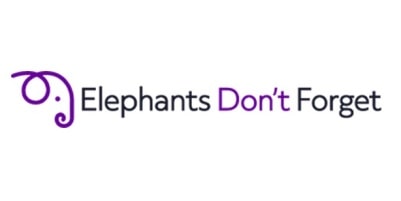 Elephants Don't Forget are world leaders in the use of Artificial Intelligence (AI) to optimise employee competency to improve performance and mitigate risk.
They financially guarantee that workplace training is learned and retained by employees and support customer service leaders in some of the world's leading brands including Microsoft, Aviva, Vodafone, RAC, AIG, Capita, and AIG to improve people performance and drive operational efficiencies.
For additional information on Elephants Don't Forget visit their Website
* Source: SQM