Consumer Duty: making practical improvements to customer support outcomes within the contact centre – Adrian Harvey, CEO, Elephant Don't Forget explains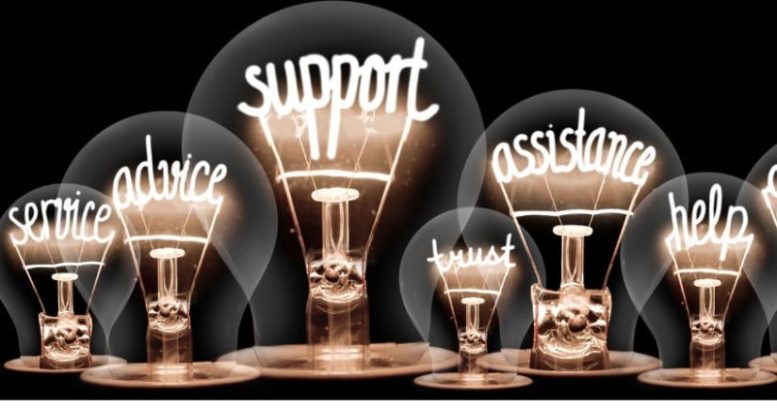 In assessing the overall sentiment from The Financial Conduct Authority's (FCA) recent review of Consumer Duty implementation plans – published in January 2023 – the regulator's evaluation found that some plans were 'clearer than others' in relation to how firms are engaging with the substantial requirements of the Duty, what these mean for their business and the changes they will likely need to make.
In terms of good practice, the regulator voiced that the most effective plans – in relation to the four outcomes (Products & Services, Price & Value, Consumer Understanding and Consumer Support) – attempted to define good customer outcomes in the context of the firm's business and how to deliver these through improvements in uplifts in their existing frameworks.
With specific reference to the Customer Support outcome, some plans specifically set out the customer outcomes firms want their support processes to deliver, including ensuring call waiting times are not unreasonably long and the quality of support being provided is continually monitored.
Several firms also outlined the different metrics they will collect to monitor that they are delivering the support their customers need. This includes call waiting times, resolution times, first contact resolution rates, call transfer accuracy and quality and complaints themes.

Adrian Harvey, CEO of Elephants Don't Forget – a leading FinTech provider to the financial services industry – commented:
"From engaging with firms with regards to their Duty progress, we understand that some are struggling with the practicalities of finding effective ways of developing their support functions and demonstrating proactivity in this specific area.
In the interest of collaboration and sharing best practice, we have recently supported Moneybarn – a leading lender of specialist vehicle finance – to improve customer outcomes by 9% in under six months, reduce Average Handling Time by 4.5%, reduce Average Hold Time by 38% and reduce Average Wrap Time by 30% in their contact centre.
As winners of Credit Strategy's Responsible Lender of the Year award, Moneybarn are committed to continuously identifying and integrating effective technology that will help them to underpin a culture of genuine employee competence and compliance.
Moneybarn's primary objective was to guarantee that their training was learned and retained by their people, recognising that this would improve the quality of customer interactions and lead to better outcomes.
We know that Consumer Duty applies more pressure on a firm's people – whether in-house or directly connected through an outsourced partnership – from advisors, agents, sales representatives, customer service operatives – these are the people who are owning the risk on the frontline on a daily basis when interacting with customers and are the enablers that firms need to engage and continually support effectively to ensure that the Duty is adhered to, embedded and lived within the way they operate.
One of the factors behind Moneybarn's success was high employee engagement, which resulted in knowledge levels increasing across ten critical training categories by as much as 11%.
Historically, employee training and onboarding at Moneybarn followed the default approach within the sector. New hires would complete mandated learning as classroom-based modules, requiring the help of team leaders and training guides to fill in any gaps that had formed due to knowledge fade.
Quarterly assessments would then give managers a single-point-in-time reading of employee competence. These failed to provide a true reflection of an individual's competency and – inevitably – meant that critical gaps could go unidentified and unresolved between assessments.
What this study and associated results illustrate is the importance of getting full collaboration and support of your frontline employees to drive improvements to customer support and experience through effective training modalities.
With regulatory and customer expectations increasing in 2023 – and the need to continually develop an agile, engaged, connected and responsive workforce – operations and customer service teams find themselves under increased pressure to find efficiencies and effective strategies to cope with increasing levels of customer contact and reduce costs-to-serve whilst maintaining – or even improving – critical KPIs, CSAT and ESAT levels."

If you would like to learn more about the collaboration process on this project, the case study document from Elephants Don't Forget is available by Clicking Here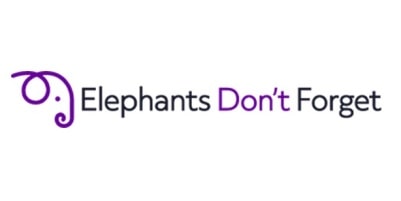 Elephants Don't Forget are world leaders in the use of Artificial Intelligence (AI) to optimise employee competency to improve performance and mitigate risk.
They financially guarantee that workplace training is learned and retained by employees and support customer service leaders in some of the world's leading brands including Microsoft, Aviva, Vodafone, RAC, AIG, Capita, and AIG to improve people performance and drive operational efficiencies.
For additional information on Elephants Don't visit their Website