The Challenges of delivering the digital customer experience within contact centres


About the only thing that's constant in business today is change. It takes a dedicated specialist to keep on top of even a fairly narrow field because the pace and speed of digital innovation is so fast.It is clear customer-serving operations are, today, facing tremendous change, driven by both customer demands and the continuing digital transformation of business and society.
It also seems what is holding contact centres back is the difficulty in using technology to efficiently create simple, differentiated user journeys that engage and connect customers with their brand across all channels.
In summary these are the key most important challenges customer experience professionals are facing:
– How to differentiate customer experience and support omnichannel interaction
– How to build and orchestrate omnichannel customer experiences without replacing existing IT infrastructure
– How the rise of Artificial Intelligence (AI), Natural Language Processing (NLP) and chatbots will shape the contact centre of the future
– How to empower your agents and workforce with the right tools to allow them to deliver better customer service in the digital world
Going digital is easy, doing it right is not
There is almost universal agreement by businesses of the need to meet customers on their new digital stamping grounds. This requires omnichannel rather than multichannel, customer experience that is proactive and customised, and automation to speed things up at the front end.
In the latest Global Customer Experience Benchmarking Report, DDH identifies 2017 as the changeover year between telephone-focused customer experience, and digital-focused CX. The report tellingly warns that "there is a growing gap emerging between those committing to digitising their CX to the standards expected by modern/evolvingcustomer types, versus those procrastinating on when and how to make their move."
From a technology point of view you need to assess which parts of your own stack need adjustment – whether you require additional telco channels, want to move your stack into the cloud to become more agile or whether you need to fill gaps with best-of-breed solutions. This is necessary as while many contact centres share the same challenges, what specifically needs to be done to address them is unique for each company. There is no one size fits all, especially when it comes to digital.
Integration is the elephant in the room
So how do you get your chosen digital stack components to work together in the most efficient way?
It seems while many companies are able to identify cost savings and isolated improvements in KPI's from even limited digital investments, the challenge is in integrating technologies.
Indeed the Global Benchmarking Report shows that a lack of senior management coordination and technological integration is to blame for overall disappointing performance. For example, only 13% self-rate their CX delivery at 9/10 or higher, and only 10% consider their digital strategy to be optimised.
Achieving this implies not only operational involvement and the digitisation of business processes, but also the integration of technologies along the company's value chain, from front to back office.
In the contact centre itself, digital channels need to be integrated with routing, CRM, and workforce optimisation software, and everything has to be enriched with advanced data analytics.
Beyond integration comes orchestration
What's missing, in many cases, is a "conductor" to get everything working together as efficiently as possible, including disparate systems. A company like our own, a specialist in digital channel orchestration through our Platform-as-a-Service – IMIconnect – provides an orchestration layer between channels and contact centre systems, helping companies take significant strides towards a fully integrated digital customer experience.
In addition to enabling users to easily add channels to their existing platforms, it includes pre- and post-contact triggers for integrating surveys and other follow-up actions into customer interactions, as well as enterprise-grade AI-powered chatbots for customer service that can also be connected to other voice and digital channels for smooth hand-offs between live agent and automated channels.
It would seem the vast majority of organisations are still striving for the digital contact centre; a level of integration of technologies and processes. We are confident our new partnership with inContact can provide contact centres with digital and customer service automation capabilities to help to transform customer experiences and integrate new one-to-one messaging channels to meet the brand's digital CX goals.
---
A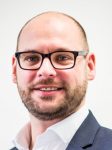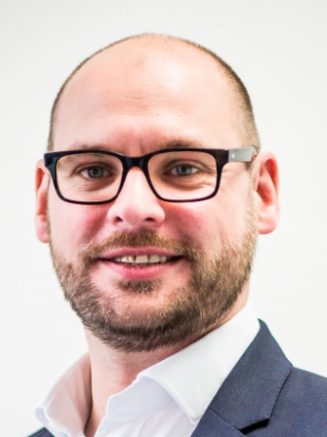 dditional Information
Alex Klose, Head of Marketing at IMImobile, is a qualified marketer with extensive experience of working in the information software technology, mobile and digital industry. Alex has previously worked with clients such as Coca-Cola, Lufthansa, Nokia and McDonalds and was a UK Board Member of the Mobile Marketing Association (MMA) for 5 years.
For additional information on IMImobile visit their Website