Is the difference between digital natives and "digital immigrants" really as marked as you think?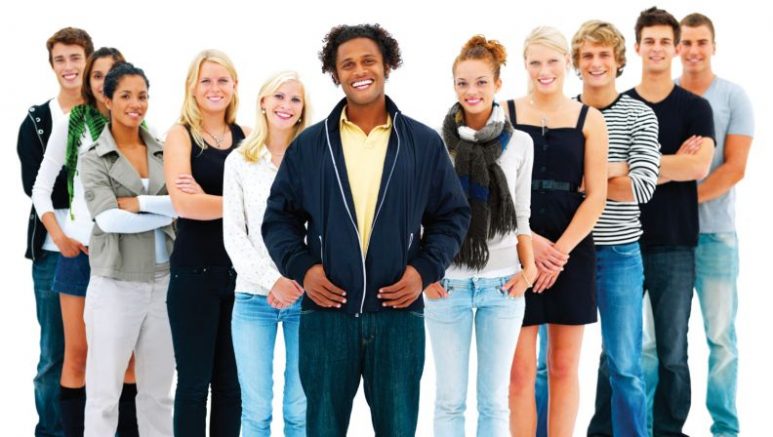 Noel Lavery of IMImobile looks at how much digital behaviour actually differs between the generations – and what that means for contact centres.
If you're worried about your contact centre's ability to delight your Millennial customers, you're not alone. Compared to past generations, Millennials are more exacting in their expectations, more certain of their needs and more aware of their (vastly increased) options. They are also better connected – so if you do get things wrong, word gets around quickly.
But are most of those things now also true about older generations?
Everyone has gone digital
It's not just Millennials who have more options to choose from these days. And with ubiquitous access to the web, smartphone apps, and comparison sites, it's not just Millennials who have more knowledge about their options than ever before – which is why switching brands has become a national hobby.
When it comes to the technologies that enable these behaviours, it is true that Millennials tend to jump on them earlier in the Hype Cycle. However, when a technology does break through to the mainstream (the so-called Plateau of Productivity) it is usually only because Baby Boomers and Generation Xers have also adopted them in large numbers.
Which means by the time a technology has enough users to be taken seriously as a channel for the contact centre, it's not just Millennials who will be using it.
Digital preferences by generation
Let's look briefly at exactly how different the digital preferences of Millennials really are to those of their parents and grandparents.
In a recent study commissioned by Time magazine, it was shown that Millennials switch devices (TV, tablet, phone, laptop) an average of 27 times every non-working hour. At first blush, this suggests it might be difficult to get and hold their attention. But actually, from the point of view of the contact centre, it's great news as it gives you multiple ways of reaching them.
As for non-Millennials, the Time magazine study found that they too switched devices frequently, just a little less so – only 17 times per non-working hour. This is still a lot compared to just a decade or so ago.
And it's not just Millennials who show a preference for digital channels. For a report called "Maintaining the human touch in customer service", contact centre outsourcer Echo surveyed 1,000 UK adults and found that 1 in 3 people over 65 "prefers to deal with businesses through digital channels including email, web self-serve, web chat, social media and mobile apps." This is only 13% fewer than Millennials (46%).
Another recent survey, this time by Hubspot, shows that while Millennials expected brands to have a presence on at least three different social media platforms, even the over-60s expected them to be on two.
Across all age groups, according to a study by customer conversation expert Stephen Van Belleghem, 40% of people "prefer self-service to human contact" while "70% expect the company website to include a self-service application."
In short, it seems that when we dig a little deeper, the expectations and demands of Millennials are not at all dissimilar to those of older generations.
To deliver, you need to be omnichannel
Multiple recent studies have shown that consumers from different generations share many of the same priorities when it comes to interacting with brands: speed of response, friendliness, first contact resolution, accuracy, and transparency.
What matters in 2017 are the content and quality of customer experiences delivered across multiple channels, and the efficiency of doing so, in terms of time, cost and resources.
Omnichannel customer service can answer both of these challenges, and gives a company four massive advantages over its competitors by allowing it to:
– Personalise messages, products, services, even prices in real-time based on customer data enhanced by analytics and modelling.
– Proactively engage customers to pre-empt customer service issues and create up-sell and cross-sell opportunities.
– Automate interactions, transactions and entire processes both from the customer's side and in the company's back office or supply chain using chatbots and other AI applications.
– Communicate over multiple digital channels at the customer's demand while ensuring consistency and fluidity of experience.
So, the next time you hear someone say that Millennials are uniquely demanding, or that their use of multiple digital devices makes them difficult to engage with, tell them it's not so.
If anything it's easier – not to mention more cost-effective – to meet the needs of Millennials precisely because they hang out (digitally) in so many places and like self-service. To make sure you need to meet the needs of Millennials and your other customers, your contact centre needs to be enabled for omnichannel and automated self-service.
---
Additional Information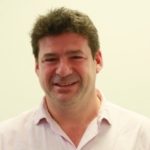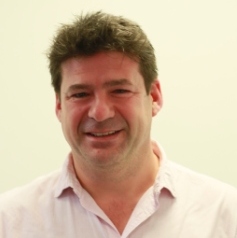 Noel Lavery – Business Development Director, IMImobile
Noel has over 25 years' experience in the enterprise software industry.  The last 14 have been focused on the contact centre space, understanding the challenges facing organisations that require a contact centre as part of their business and that need to strike a balance between efficiency and a positive customer experience.
Prior to IMImobile, Noel held direct and channel management positions at Aspect and Nuance software.  He loves the outdoors and is a keen sailor.
To download the latest IMImobile white paper Click Here
For additional information on IMImobile visit their Website