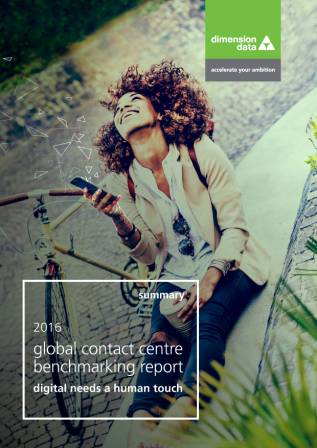 Organisations using hybrid cloud technologies in their contact centres, are reporting a powerful positive impact on their businesses. Some 88% say this approach gives them  access to new functionality in their contact centres, over 84% say it's increased their agility and speed-to-market, and a massive 87% say it's enabling access to a single integrated customer contact platform.
That's according to new research published today by Dimension Data in the 19th edition of its annual Global Contact Centre Benchmarking Report. This year, 1,320 organisations spanning 14 industry verticals in 81 countries across Asia Pacific, Australia, the Americas, Middle East & Africa, and Europe contributed to the research.
Over two thirds (67%) of existing cloud solution users say that hybrid cloud provides better security, while 84% believe it's their reduced costs. The research indicates that usage levels are set to treble, and that 61% of all contact centres have already or are planning to introduce cloud-based solutions.
Rob Allman, Dimension Data's Group Principal Director, Customer Experience and Collaboration says,
"The digital revolution has created a new reality in which traditional technology approaches can no longer support the business needs for customer experience. Cloud provides organisations with opportunities that enable systems and features with greater speed."
Allman says a transformational approach towards more flexible, alternative procurement solutions is clearly evident. "Our research reveals that one in five organisations (21%) are already leveraging the benefits of cloud, with 61% planning to locate their technology in some form of cloud: 30% are leaning towards hybrid cloud; 23% towards private cloud; and 8% considering a shared/public model."
Looking ahead, Dimension Data's research indicates that just 23% of organisations will retain technology on-premise, which is a drop from the existing 60% reported. Wholly-owned models located on or off-site, which currently accounts for 80% of existing technology infrastructure, is set to fall to 40%.
Hybrid models, comprising a split that incorporates consumption-based (as-a-service, rented data centres), are predicted to quadruple from current levels. This illustrates that a blended model is becoming the go-to enabler for the vast majority of companies in the contact centre industry.
Joe Manuele, Group Executive of Dimension Data's Customer Experience and Collaboration Business Unit warns organisations that the focus should not be on the technology infrastructure on which contact centres run, but rather the customer journey and end-user experience.
"The success of cloud technologies will depend on how they fit into, and leverage, current infrastructure as well as the ability to integrate effectively into the wider organisation."
Other highlights in the 2016 Global Contact Centre Benchmarking Report include:
– As forecast in the 2015 Contact Centre Benchmarking Report, digital interactions handled by contact centres are on track to exceed phone volumes by the end of 2016.
– Analytics will enable the personalisation of services in the contact centre: analytics has emerged as the top trend that will change the industry in the next five years. For now, just 36% can track a customer journey that spans multiple channels.
– The use of mobile apps within contact centres has risen by 61% since 2015; it's now a top three contact channel for everyone under 55 years.
---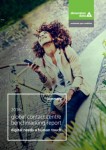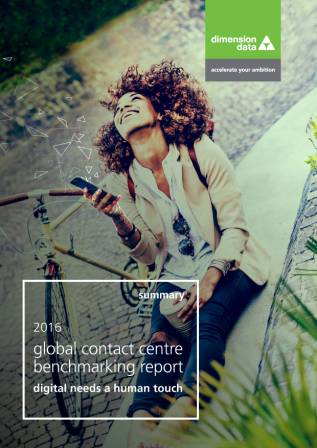 Additional Information
To Download the Executive Summary of the 2016 Global Contact Centre Benchmarking Report Click Click Here
Dimension Data harnesses the transformative power of technology to help organisations achieve great things in the digital era. As a member of the NTT Group, we focus on digital infrastructure, hybrid cloud, workspaces for tomorrow, cybersecurity, and network as the platform. With a turnover of USD 7.5 billion and offices in 58 countries, we deliver services wherever our clients are, at every stage of their technology journey. Accelerate your ambition.
For additional information visit the Dimension data Website