Homeworking During COVID-19: A New World of Work. Steve Mosser , Group CEO at Sensée discuesss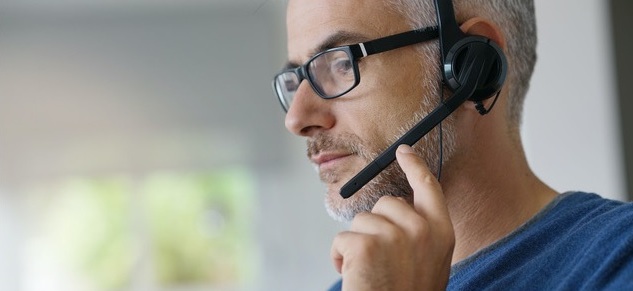 So, amidst the chaos and panic launched by the Covid-19 crisis, you've managed to get your staff to continue working by enabling them to do their duties from home? Good. As a fervent advocate of homeworking for the last 20 years, we feel the first part of our mission is finally hitting home (pun intended): homeworking is not a nice to have, it's a must have for any business serious about Continuity. However, as most businesses are now realising, the challenge wasn't really in getting someone able to login and work remotely. The real business challenge is how to you resolve visibility, control and security, and critically, how do you keep your people engaged and thriving.
Homeworking can certainly be virtuous on many fronts: studies show people are generally more productive when working temporarily from home. Homeworking also often leads @home workers to lose sense of boundaries between private (home) and work life. In time, this leads to staff over-working, and eventually putting themselves under too much pressure and spells dangers of burnout. I mean: how do you know what's expected of your management in this new world of work? A simplistic and improvised "9 to 5" approach won't cut it. Particularly, in households with children, the need for their care and the opportunities for disruption are now at an all-time high at all times of the day.
This raises the challenge of sustainability of working from home. A sustainable homeworking system has to take all the realities of making home the workplace into account and have solutions at the ready.
A Scheduling Service Fit for Homeworking
As a 100% virtual enterprise with over 800 employees working entirely from home – whatever their function – Sensée has had to create solutions to ensure that people are productive, secure and most importantly, happy.
At the heart of our ecosystem is TeamTonic, a scheduling service which enables our 800+ employees to self-roster (aka self-schedule) their work time against their private lives. This means that they are empowered to decide when they are working and manage their household accordingly. In essence, it enables our people to build work around their lives, rather than vice versa. Not only does this create stability, it is essential to @home employee well-being, and their own sustainability of working from home.
For our enterprise clients, it means they are clear when work starts and stops for each employee, and the TeamTonic tracking system means that if/when there are interruptions in work, this is automagically updated into their performance management and payroll systems. Kids streaming 4k content on YouTube chokes and kills the VPN used for work? TeamTonic automatically updates downtime and productivity loss. Trying to do so manually may work for a handful of individuals, but anything beyond will create management and HR chaos. If ignored by (over) trusting, it could lead to abuse. We all know that in contact centres, the opportunities for work avoidance are high, and unfortunately, are often attempted and successful. Without staff in line of sight, you need a systematic solution that is "cheat-proof" and drives positive behaviours without establishing a Big Brother state. TeamTonic strikes a balance between privacy and work monitoring through automation.
Security and BYOD
Which leads us to the final, and perhaps most critical piece: Security. In this time of business improvisation in mass deploying staff at home, the opportunities for data leaks, loss and theft are at an all-time high. It's a hacker feast right now. Whether it's equipment you've provided or not, the risks to your customer data are real.
We've long promoted a Bring Your Own Device (BYOD) architecture as it removes the burden of supplying and supporting equipment (as well as the liability of it failing and having to continue paying your staff until it's fixed). However any Infosec person will tell you it's not for the fainthearted and it creates a realm of IS nightmares: how do you ensure the machine is clean, free of viruses, spyware, malware etc?  Our SafeOS solution enables you to turn any Windows machine into a secure thin client with 2 Factor Authentication, Schedule Access and encrypted connections.  It's not only the best security money can buy, it's actually more secure (and scalable) than providing your own equipment to your staff.
Together, our solutions add up a complete technology ecosystem that's purpose built for homeworking.  An ecosystem that today not only manages complex operations for over 800 Sensée HomeAgents but also thousands of client staff in well-known UK organisations.
So, the dawn of homeworking is finally here. Perhaps forcibly so, but we should now take this opportunity to identify and address its implications on management, security and employee-wellbeing. A world-class homeworking solution is one that raises the bar across these three areas so that everybody but the hackers thrive.
We call this Homeworking 2.0.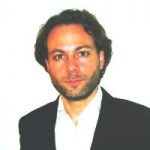 Steve Mosser is Group CEO at Sensée
Sensée helps well-known UK organisations — such as government agencies, Bupa and Allianz Partners — improve their business performance and provide brilliant customer service. Uniquely, our award-winning team of over 1300 service advisers (as well as our support and management staff) are employed and work entirely from home, handling enquiries over the phone as well as via email, webchat, text and social media. Sensée's UK-wide recruitment reach and remote employee-centric ecosystem create accessible careers for people anywhere, and sustainability for our planet and communities…. while our secure working practices ensure that we are FCA authorised as well as ISO accredited.
For additional information on Sensee view their Company Profile