Speechmatics publishes new guide providing ten recommendations for contact centres to maximise voice technology for better customer interactions

Speechmatics have announced a new guide giving recommendations to contact centres on how to derive more value and insights from their customer and operator interactions using mission-critical, accurate speech recognition.
The guide was inspired by findings in a recent Speechmatics report – The State of Voice in the Contact Centre Industry, which found that 86% of contact centres saw improved customer experience as a direct benefit of adopting voice technology.
Traditionally, contact centres have recorded calls for compliance and dispute purposes. However, research from CallMiner suggests that contact centres analyse less than 3% of voice interactions. This leaves 97% of call data untouched as it has been difficult and expensive to evaluate accurately in audio format.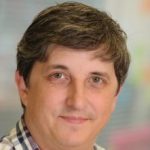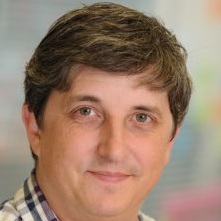 Ian Firth, VP Products, Speechmatics, commented,
"We are now in a much more data-driven business environment. Using voice technology, we can transform call data into a valuable text asset. Contact centres can find patterns and trends within interactions to inform decisions that impact the customer experience,"
"It is estimated that contact centres capture billions of hours of voice data each year. Voice technology makes call data accessible immediately at a fraction of the storage capacity."
The Speechmatics engine uses machine learning to transcribe voice in any context and consistently delivers low word error rate across all languages and use cases.
Accuracy is imperative to ensure the most effective analytics. Whether it's to determine the sentiment of a call to evoke a specific response or to get an accurate representation of context, an accurate transcription is key in underpinning the meaning in calls.
The Speechmatics guide "How to improve your customer experience" focuses on 10 ways contact centres can analyse customer and agent interactions using voice technology and shows how to make improvements to internal processes, identify knowledge or training gaps and roll out data-driven programmes and campaigns.
The 10 recommendations include:
1. 360 view of the customer
2. Speed-up dispute / issue resolution
3. Improve customer satisfaction
4. Leverage sentiment analysis
5. Identify best practices
6. Improve agent performance – Knowledge base – Better training & Improve job satisfaction
7. Call routing
8. Interaction history
9. Identify risk / compliance issues
10. Automated tools and processes

To download a copy of the Guide Click Here

Speechmatics  leads the market as an  any-context speech recognition engine for companies to rapidly build innovative applications.
The UK Government, Deloitte  UK, Vonage,  what3words and Adobe use  Speechmatics in scenarios such as contact  centres, CRM, consumer electronics, security, media & entertainment and software.  Speechmatics  processes millions of hours of transcription worldwide every month.
Analysts have recognized  Speechmatics  as a pioneer in machine learning voice engineering. It enables companies to build  applications that detect and transcribe voice in any context in real-time. Its neural networks consider acoustics, languages,  dialects, multiple speakers, punctuation, capitalization, context and implicit meanings.
For additional information on Speechmatics visit their Website