Research shows demand from consumers for 'Single Customer View' approach to customer experience being ignored by almost 70 per cent of organisations
Consumers are crying out for a connected approach to customer interaction that companies can't provide, according to a new report announced today.
Research conducted by the Customer Contact Association (CCA), in partnership with communication services provider Kcom, has shown that one of the most pressing barriers to excellence in customer service is the inability to track previous interactions with a customer.
According to 60 per cent of consumers surveyed, a company's ability to link up all of its previous interactions with a customer is a critical factor in customer service. This was in contrast to a staggering 69 per cent of CCA member organisations that admitted to being unable to do this, operating a more siloed approach to customer communication.
These findings were echoed by senior contact centre professionals who took part in panel sessions discussing the future of customer service, the challenges for the future, and smart areas for investment. The conclusion from these sessions was that having a Single Customer View is now essential if organisations want to 'stay in the game', but this customer expectation is not currently being fully met by any industry sector.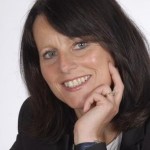 Anne Marie Forsyth, Chief Executive of the Customer Contact Association: "Offering seamless omni-channel service to customers is now a 'licence to operate' rather than a point of differentiation – it keeps you in the game but doesn't give you a winning hand. We shouldn't underestimate the scale of the challenge facing the numerous organisations which haven't even reached this crucial point."
"The research shows a worrying disconnect between the service expectations of customers and the ability of organisations to live up to those expectations. We know that consumers want efficiency, speed and value for money but unless businesses urgently adopt an integrated omni-channel service strategy, they will struggle to deliver on service promises and risk compromising brand values. This research is a wake-up call to service providers across every sector – change your approach or risk losing your customers."
The variety of communication channels available to consumers today was strongly underlined in the report, highlighting the challenge of providing a unified Single Customer View, with customers preferring different specific channels depending on their needs. More than a third of respondents preferred purchasing products or services through an organisation's website, while 30 per cent cited contact via telephone as their preferred method for customer service enquiries.
When it came to making complaints 26 per cent preferred telephone contact while 23 per cent opted for email, and almost one in ten still chose to post letters. This was even seen in the youngest age bracket surveyed (16 – 24 year olds) where eight per cent would choose to write a letter of complaint ahead of making a phone call, sending an email, texting, or visiting a website.
"One of the things made clear by this research is that consumers still prefer contact with a real person when handling more complex or personal transactions," commented Suzette Bouzane Meadows, Director of Contact for Kcom.