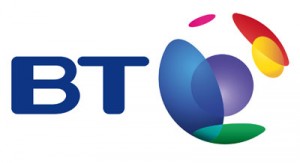 BT have announced the creation of 160 jobs at a their Belfast based contact centre with recruitment commencing end of November 2013 with the site going live early 2014.
BT's expansion, in part funded by £693,000 funding from the Department of Enterprise, Trade and Investment and £150,000 training support from the Department for Employment and Learning.
First Minister Peter Robinson hailed the announcement as good news for Northern Ireland.
"BT considered other locations out-side Northern Ireland for this project so this re-investment in a new contact centre in Belfast is further testament to the positive business environment that Northern Ireland offers global firms," he said.
Deputy First Minister Martin McGuinness said the investment "reinforces the message delivered at the recent Investment Conference that this is a good place to do business".
BT's CEO in Northern Ireland, Colm O'Neill, said "Our new centre will help us focus on improving customer experience across all of BT's functions and, as an innovative model of contact centre support, we're delighted that Northern Ireland is once again leading the way,"
"The new centre will allow us to maximise our existing infrastructure and we look forward to welcoming our new colleagues on board."