NICE inContact Global Study Reveals Digital Channel Use Gaining Ground – And It's Not Because of AI Chatbots (Yet)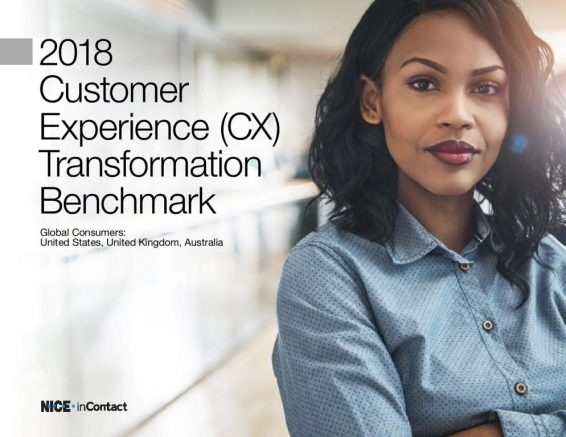 CX Transformation Benchmark finds consumers expect seamless omnichannel experiences and are willing to buy more from companies that deliver it
NICE inContact have announced findings from the breakthrough global research study that measures real-world consumer experiences including most recent service interaction, satisfaction, loyalty and advocacy – including Net Promoter Score® (NPS®) – across communication channels.
The second annual NICE inContact Customer Experience (CX) Transformation Benchmark includes consumers from three countries – United States, United Kingdom and Australia – with year-over-year results for US (2018 vs 2017), and new benchmark data for UK and Australia.
The 2018 survey reveals that use of digital channels is gaining ground with email doubling and chat tripling among US consumers, making seamless omnichannel service a must in today's competitive experience economy.
However, the study also found that use of "automated assistants" or chatbots by consumers for recent service interactions is still limited at only 8 percent globally.
Key Findings:
 – Agent-assisted Digital Channels Gain Ground, Chat Reigns for Satisfaction
The CX Transformation Benchmark year-over-year results among US consumers show growth of digital channels for service – use of email doubled and chat tripled. Consumers in all regions are most satisfied with online chat with a live agent, compared to ten other channels evaluated. At 56 percent, more than half of US consumers surveyed are highly satisfied with chat interactions; 47 and 44 percent of UK and Australia consumers, respectively, report being highly satisfied with their most recent chat experience.
 – Consumers Want True Omnichannel Customer Service
Consumers want true omnichannel customer service, and service that's seamless, convenient and quick. If a conversation needs to move from chat to a phone call, nine out of 10 consumers say they expect a seamless transition when moving from one communication method to another. Chat and phone are each viewed as convenient and quick, requiring a minimal amount of effort.
 – Consumers Reward Companies Who Deliver Exceptional Customers Service
Today's consumers are vocal about the brands they love, and aren't afraid to share negative experiences through their network. The study found that, overwhelmingly, customers who have exceptional experiences are more willing to: recommend that company on social media (83 percent), buy more products and services from that company (89 percent), and go out of their way to purchase from that brand (82 percent). But, one-time exceptional service is not enough to cement loyalty as 81 percent of consumers reported that they are very likely to switch to another company if they've had a bad customer service experience.
 – Artificial Intelligence (AI) Has Room for Improvement, Consumers Skeptical
While businesses continue to experiment with AI applications within customer experience channels, only eight percent of global consumers interviewed had used an AI enabled service channel like chatbots or a home electronic virtual assistant for their most recent customer service interaction.
The study found that nine out of 10 consumers prefer to talk to a live contact centre agent rather than a chatbot or virtual assistant. And, consumer satisfaction with automated assistants is low, with only 27 percent of users giving a 9 or 10 rating out of 10.
AI has yet to mature, and consumers agree. Seventy-nine percent of respondents said chatbots and virtual assistants need to get smarter before they are willing to use them regularly, and 66 percent disagree that chatbots and virtual assistants make it easier to get issues resolved.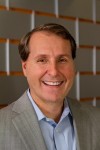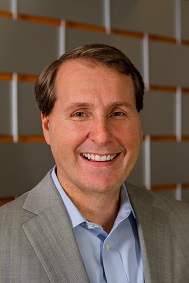 Paul Jarman, CEO of NICE inContact commented,
"Businesses are no longer just being measured against their direct competitors – they are being measured against every positive customer experience a consumer has ever had,"
"The global CX Transformation Benchmark Study findings highlight that to deliver exceptional customer experiences that drive growth, businesses must continue their digital transformations to power smart and seamless omnichannel interactions. Despite widespread interest in AI, the research shows that its application is still finding its way in delivering exceptional customer experiences.
Investing in an open, native cloud contact centre platform can help businesses meet evolving and demanding customer expectations highlighted in the study."
Companies of all sizes now compete in the experience economy to attract new customers, and build customer loyalty and advocacy. The CX Transformation Benchmark shows that companies in all industries can no longer rely on product quality or price alone – they must consistently deliver exceptional customer experience to drive top-line and bottom line growth. With fierce competition and dozens of service channels available, the global research emphasizes the need for customer service leaders to continuously monitor and improve customer experience while also expanding service channels and fine-tuning contact centre operations to meet consumer demand for speed, convenience and personalisation.
---
Additional Information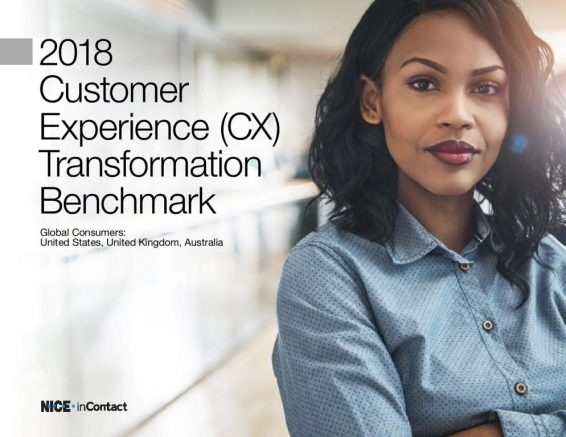 To Download the '2018 NICE inContact Customer Experience (CX) Transformation Benchmark' report Click Here
NICE inContact surveyed more than 2,400 consumers across the globe on their most recent customer service experience across 11 different channels – both agent-assisted and self-service – on over 4,600 total interactions.
NICE inContact is the cloud contact centre software leader with the world's #1 cloud customer experience platform. NICE inContact CXone™ combines best-in-class Omnichannel Routing, Analytics, Workforce Optimization, Automation and Artificial Intelligence on an Open Cloud Foundation. NICE inContact's solution empowers organizations to provide exceptional customer experiences by acting smarter and responding faster to consumer expectations. NICE inContact's DEVone developer program is an extensive partner ecosystem, providing applications from partner companies on the CXexchange marketplace that are designed to integrate with CXone.
For additional information on NICE inContact visit their Website