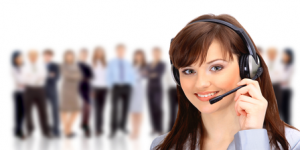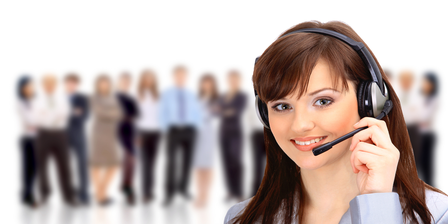 Migrating communications systems to the cloud has been one of the dominant trends in the European contact centre industry over the past decade. An upshot of this rapid transition to hosted/cloud contact centre services is the emergence of dozens of market entrants and offerings from legacy systems providers. The profusion of options often overwhelms buyers, as they need to evaluate service providers and solutions based on a comprehensive set of criteria including features and functionality, ease of use and management, reliability and security, total cost of ownership, integration capabilities, and service provider track record, vision, and financial viability.
Moreover, due to the multinational nature of the Europe Middle East and Africa (EMEA) market, a cookie-cutter approach to delivering products and services is bound to fail. Buyers must assess suppliers' ability to offer region-specific support for their products.
New analysis from Frost & Sullivan, 2015 EMEA Hosted/Cloud Contact Centre Buyers Guide finds that a structured approach is essential to navigate the sea of established and emerging cloud contact centre providers.
"Not all cloud providers are equal," remarked Frost & Sullivan Information & Communication Technologies Principal Analyst Nancy Jamison. "Business decision-makers need to evaluate the provider's ability to cater to their specific size or industry vertical."
Therefore, system and service providers need to tailor their offerings to cater to various segments. Some of the end-user markets and their requirements are listed below:
Small and medium-sized business (SMB) market: Competitive pricing, easy-to-use solutions, efficient sales and provisioning
Enterprise market: Scalability, competitive pricing, consultative selling, professional services
Vertical markets: Domain expertise, industry-specific solutions (such as fraud detection for financial services), regulatory support
Regional/global markets: Local sales, professional services, service support, and region-specific application support, such as regulatory compliance or language options
Until recently, many contact centre decision makers were hesitant to implement cloud services due to issues such as security and reliability. With cloud service providers assuaging most of their concerns, cloud adoption is surging. Some of the important benefits of hosted/cloud contact centres include:
Lower CAPEX and streamlined OPEX costs
Fast access to new customer interaction channels
Higher scalability of operations
Integration of multiple technologies and tools
Reduced risk of technology obsolescence and sunk costs
Access to superior technology expertise
"Businesses considering the move to hosted contact centres must first assess their existing infrastructure, IT staff skill sets, and end-user needs in order to align their technology roadmap with broader business objectives," noted Jamison. "The next step is to develop a short list of hosted contact centre providers that most closely match their requirements after a thorough analysis of their capabilities and solution functionality."
To compete with the contact centre systems market, service providers are resorting to consolidation. The move allows them to add new applications segments such as workforce management or speech analytics to core contact centre capabilities, attain vertical market-specific features, domain expertise, and sales channels. Consolidations will continue to be a means to accelerate growth and leverage synergies for greater profitability.
Finally, Frost & Sullivan observed that customers must gauge providers' long-term viability and channel strategies to develop sustainable partnerships. This will go a long way in reducing risks and potential switching costs.
---
For additional infomation
Visit the Frost & Sullivan Website
Download the Report
Searc
Copyright © 2015 PR Newswire Association LLC. All Rights Reserved.
A UBM plccompany.
Powered by Clickability.