Final Day for UK National Contact Centre Awards Nominations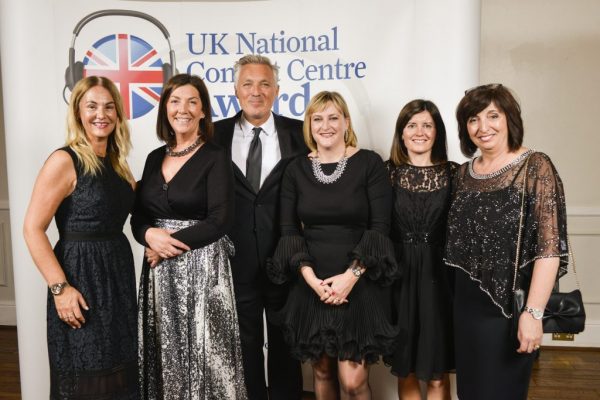 – Nominate individuals and teams for free on the awards website
– Entries close at midnight tonight, with the Gala Dinner on 14th May
– New simplified entry process makes it easier than ever to nominate
The CCMA UK (Call Centre Management Association) announces that nominations for the 24th UK National Contact Centre Awards close at midnight tonight (Friday 22nd February).
UK-based contact centres can enter by registering on the Awards website then downloading the nomination forms. The process is simple and easy, and nominations are free.
Ann-Marie Stagg, Chief Executive of the CCMA, said, "This Friday is the last day for nominations and, as always, we are sticking to the deadline. There will be no extension so please ensure we receive your entries today. It only takes about 30 minutes to write a nomination, so it's not too late even if you're starting today."
Shortlisted entrants will be notified in early March and the second round of judging will take place during March and April.
"This round is what makes our awards unique," said Ann-Marie. "Every shortlisted nominee will be interviewed face-to-face. We feel this is a very important part of the judging process and ensures that we celebrate and recognise the very best in our industry."
The awards are free to enter and you can nominate in multiple categories. UK-based contact centres can enter by registering on the Awards Website.
Ann-Marie said, ''All of our award categories are focused on the people in our industry, and this year we have introduced several new categories that recognise the great work being done on training and coaching, digital, business improvement, diversity and inclusion, and employee engagement, so you can nominate people and teams you've not had chance to include before. There is sometimes less competition for new categories, so it can certainly pay to be a trailblazer!"
Whether a company is entering individuals, teams or programmes, the UK National Contact Centre Awards are a great way to raise profile, measure performance against the best in the industry, differentiate the business with positive PR, and ultimately celebrate success.
The Gala Dinner on 14th May at The Brewery in London will bring together several hundred leading contact centre and customer service professionals from across the UK.
---
Additional Information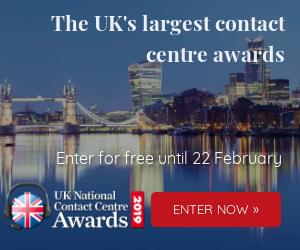 The longest established awards for the UK contact centre industry are now in their 24th year and recognise those individuals and teams in the industry who are working to make their contact centres professional and industry leading.
The awards have an excellent reputation across the industry for being of a very high standard. All of the shortlisted nominees go through a comprehensive judging process, including face to face interviews.
Enter the awards for free by Clicking Here

The Call Centre Management Association (CCMA) aims to support the country's contact centre managers by providing opportunities to network, openly share best practice, and increase their skills and knowledge through specialist training. The CCMA is the country's longest-established association representing the customer contact industry in the UK since 1994.
For additional information on the CCMA visit their Website