75% of responses indicate employees believe Robotic Process Automation will improve their performance, reduce errors, grow sales and increase customer experience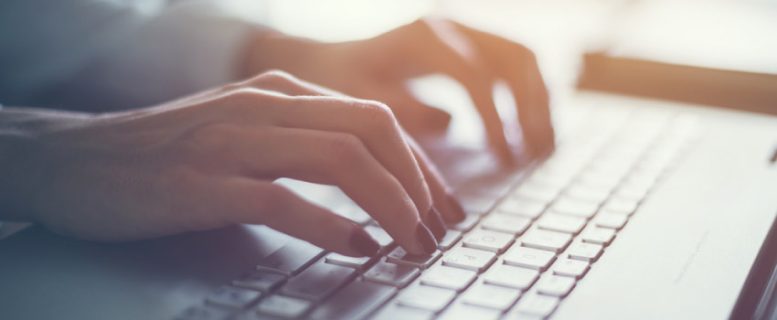 NICE have announced the findings from its State of Automation in Customer Service survey. Findings indicated that employees understand the benefits of Robotic Process Automation (RPA) and are more willing to use it to help them deliver better service experiences. More than 2000 employees in the United States and the United Kingdom were surveyed, to understand their perception of how RPA enables them to perform their daily tasks better. Click here to learn more.
Driven by NICE RPA's unique, employee-centric approach to automation, NICE initiated this survey comprising employees working in both customer facing and back office roles, as well as individuals who perform managerial roles in these domains. Key findings from the survey include:
Employees are still spending the majority of their day on repetitive tasks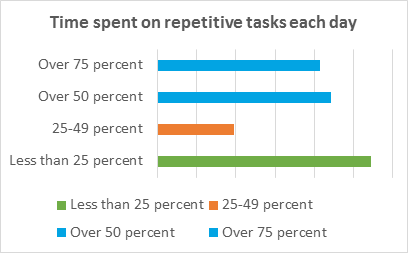 More than half of the survey respondents said they spend over 50 percent of their working day on repetitive tasks, often a source of employee frustration and turnover that can ultimately result in poor customer service.
A quarter of respondents said that over 75 percent of their working day is taken up by repetitive tasks, highlighting the significance of the issue. Organizations across the globe are recognising the need to empower their employees with more strategic work but are struggling to put this into action.
Adopting robotic process automation solutions frees-up employees to spend more time on value-driven responsibilities that require human judgement, by leveraging automation to address the more mundane tasks.
Data explosion is driving the need for automation in service delivery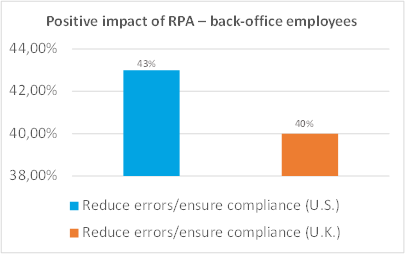 Managers and employees both believe in the benefits of automation, but for different reasons
In the U.S, 34 percent of managers managing employees in customer facing roles believe that RPA helps their company deliver better customer experiences.
In the UK, 31 percent believe that RPA enhances overall sales or saves the company money. When it comes to employees executing back office tasks, both respondents in the U.S. and UK believe that RPA will be most beneficial for reducing errors and ensuring compliance (over 40 percent).
Although there are differing opinions on the benefits of RPA, the message is clear: employees are ready and willing to embrace automation.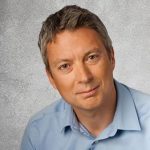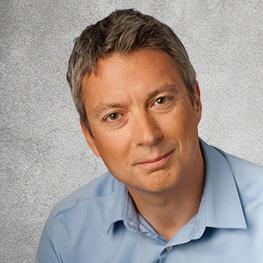 Barry Cooper, President, NICE Enterprise Product Group said,
"This survey is a distinct indicator of the shift in mindset within the customer service industry, marking an exciting time for enterprises to invest in intelligent, employee-centric solutions such as NICE RPA,"
"Employees and managers alike now more clearly understand the benefits of RPA and are ready to embrace it. Delivering exceptional customer experience is essential. Brands will only succeed if they provide employees with solutions that help them focus on customer service and alleviate them of repetitive tasks."
---
Additional Information
RPA enables contact centre agents perform their daily tasks better – To learn more Click Here


NICE is the world's leading provider of both cloud and on-premises enterprise software solutions that empower organizations to make smarter decisions based on advanced analytics of structured and unstructured data. NICE helps organisations and contact centres of all sizes deliver better customer service, ensure compliance, combat fraud and safeguard citizens.
Over 25,000 organisations in more than 150 countries, including over 85 of the Fortune 100 companies, are using NICE solutions.
For additional information on NICE visit their Website