5 Employee Recognition Programme Examples to Try in Your Contact Centre – Medallia
Customer service is only successful with a line-up of agents who feel motivated and engaged — use employee recognition program examples to understand how you can appreciate your customer service team for its efforts.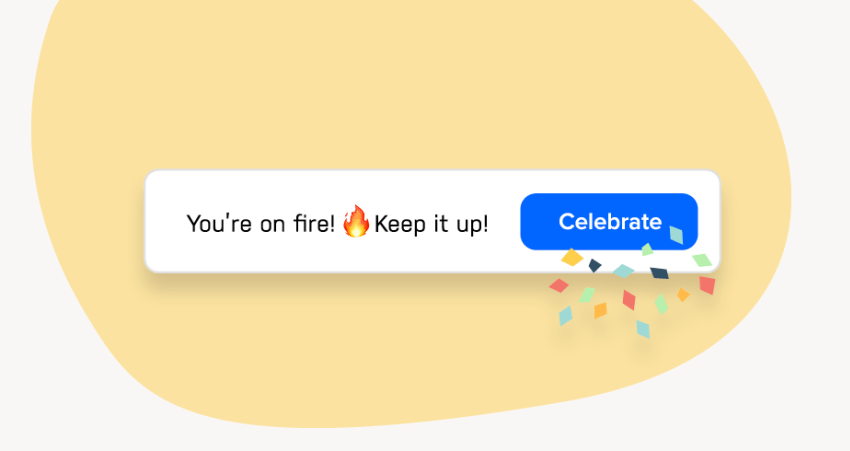 As they're the frontline team members interacting with customers regularly, it can be challenging and, frankly, exhausting for agents to maintain the level of service that your brand aims to provide. But they make it happen seamlessly, and your customer service team's efforts attract new customers and retain existing ones. If it's not already clear, customer service directly impacts revenue.
Agents deserve to be recognized for all the hard work they contribute to your business and its overall success, which is why an employee recognition program is so important. It leads to top performance within the customer service team by driving several KPIs including customer satisfaction (CSAT), first call resolution (FCR), and customer effort score (CES).
Creating an employee recognition program will renew your focus on customer experience (CX) due to happier, more loyal agents leading to happier customers.
5 Employee Recognition Program Examples to Try in Your Call Center
In any industry, the customer service team benefits from an employee recognition program that acknowledges and even incentivizes first-rate performance. While your competitors may overlook agents for what their true value is, your brand should elevate the customer service team for being champions of the brand.
So, what do you need to do? Consider the proven employee recognition program examples set forth by leading companies across industries such as retail, financial services, and insurance.
Let's take a look at employee recognition program examples that you can try in your contact centre.
#1. Share 'Weekly Wins' Emails with Everyone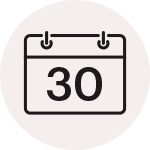 Celebrate the wins achieved by your customer service team in a weekly email, but don't limit acknowledgment and applause to come from only inside the customer service team.
Take visibility beyond the department and share wins with the entire organization instead. It'll allow everyone else — from sales to HR to marketing — to understand the critical role that agents play in the success of the business. In addition, other employees might just discover insights from the service interactions highlighted to use in their own departments.
'Weekly Wins' emails get your agents front and centre with the opportunity to receive a flurry of praise.
You'll amplify their efforts in front of leadership and colleagues across departments, and the extra visibility reminds agents that what they do is actually seen by people they work with.
#2. Build a Dedicated Channel for Kudos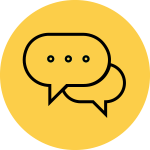 Customer service doesn't seem like a high-visibility department internally, but there's no doubt it is externally. Agents spend the vast majority of their workday communicating with customers and trying to make them happy. If just for a moment other people within the organization could say 'thank you' to agents, it would go a long way.
Much like the 'Weekly Wins' emails, a dedicated 'Kudos' channel brings together employees from any department to celebrate what your customer service team achieves.
Companies with dedicated 'Kudos' channels are finding it easy to effectively rally around real-time customer feedback, whether only for the customer service team to see or shared company-wide.
Resident, for example, uses a channel on Slack to automatically display feedback any time an agent on the customer service team receives a positive rating. It does this within the customer service team, but other brands open their 'Kudos' channels to anyone in the company. Everyone then has the opportunity to than agents for what they did to make customers happy.
No one is required to say anything, and yet a simple emoji reaction on a snapshot of positive feedback shows an agent how their colleagues care.
#3. Coach Using Standout Service Interactions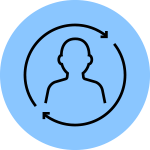 Use the service interactions that take place to drive your coaching strategy, but don't only focus on the bad. Coaching should also rely heavily on the good to show agents what ideal service interactions look like.
If you elevate standout service interactions, you'll empower the agents behind them to feel they're leaders on the team. It'll build their confidence, too.
Other agents, meanwhile, will see that their own future standout service interactions will also be used for onboarding and training purposes. With that, a cycle develops in which agents want to perform the best they can and be a leader for team members to learn from.
#4. Offer Rewards to Make Recognition Real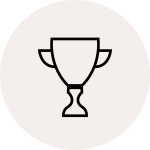 Everyone loves to receive stuff, right? Rewards take words of praise and thanks to another level by making recognition tangible for your customer service team.
Instead of just hearing or reading what people say, an employee recognition program that offers rewards translating their efforts into items they can use. It makes their efforts feel impactful. But it doesn't necessarily have to be anything major or costly, either. Agents are just thankful that you've taken the time to provide an actual reward after turning out exemplary performance.
Rewards also encourage agents to continue performing at a high level with prizes at stake — they inch closer with each stellar service interaction accomplished.
Built-in rewards for your employee recognition program may generate some friendly competition, too, among agents on the customer service team. With a leaderboard, track agents' progression towards goals to unlock rewards. In 1:1s or group meetings, share a status update of this progression and see how the race to earn rewards cultivates healthy competition.
As many industry disruptors like Lemonade have done already, run your employee recognition program with customer-directed rewards. Translate feedback to rewards by letting your customers vote for the reward an agent should receive such as a coffee, lunch, or gift card. While this motivates your agents to do their best, it also tightens the bond between your brand and its customers due to the vested interest in what reward an agent receives.
Incentivising top performance shouldn't be bland. Add a layer of zest to your employee recognition program by establishing incentives that agents will love and feel compelled to obtain.
#5. Put Bonuses in Agents' Bank Accounts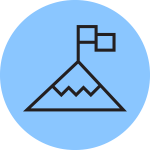 Cash frequently serves as the primary motivator for employees in any job. If a job doesn't pay well enough or use bonus payouts, talent may look elsewhere for work or just feel unmotivated to perform day-to-day.
Keep attrition at bay by introducing a bonus structure that pays agents extra money for excellent performance. It's no different than an employee recognition program that uses rewards. Rather than tangible items, here the reward is simple: cash.
Performance metrics can determine who receives bonus payouts, or you can leave it up to customer votes. Either way, you'll notice the drive of your agents increase as they try to satisfy customers during service interactions and rank at the top of the leaderboard.
Earnin, a financial services start-up, has used customer-directed rewards to turn votes into cash incentives for its agents on a weekly basis.
Bonus payouts may not be the most feasible type of employee recognition program due to potential budgetary constraints, but at the end of the day there's nothing that motivates people quite like money.
Do What You Mean & Mean What You Do to Motivate Agents
"Say what you mean, and mean what you say" is a popular phrase you've heard countless times. But when it comes to an employee recognition program, it really is about what you do and not only what you say.
In order to feel motivated and engaged, your customer service team needs actual proof that leadership and the rest of the company are aware of their contributions but also, more importantly, thankful for the results produced. Employee recognition programs shed light on and usher in appreciation for your customer service team.

Medallia is the pioneer and market leader in Experience Management.
Medallia's award-winning SaaS platform, Medallia Experience Cloud, leads the market in the understanding and management of experience for customers, employees and citizens.
Using Medallia Experience Cloud, customers can reduce churn, turn detractors into promoters and buyers, create in-the-moment cross-sell and up-sell opportunities and drive revenue-impacting business decisions, providing clear and potent returns on investment.
Whether you are looking to empower agents or operational teams, Medallia can help create better experiences for your teams and your customers.
For additional information on Medallia view their Company Profile