The shortlist for the European Contact Centre and Customer Service Awards 2016 has been announced.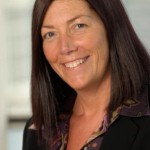 Ann-Marie Stagg, CEO at the CCMA said,
"We have been really impressed by the quality of the award entries for this years ECCCSAs,"  organisers of this years' awards programme.
"The entries really reflect the outstanding progress organisations are making to adapt and evolve their operations to deliver exceptional customer service."
"As well as entries from across Europe, including Portugal, Hungary, Spain, Germany, France, Austria and Italy," continues Ann-Marie,
"I have also been struck by the variety of companies that have entered this year. These include major global corporates such as Enterprise Rent-a-car, Mercedes-Benz, Panasonic, Barclays, Lego, and Vodafone alongside well known UK brands like Marks and Spencer, AO.com, NHS and Scottish Gas."
The full list of shortlisted entries can be viewed by Clicking Here.
---
Additional Information
You don't have to be a shortlisted company to come to the awards. People within the contact centre and customer service industry are invited to join the celebrations too. Book a table at the awards ceremony that takes place on Monday 21 November 2016 at the Hilton Park Lane, London by Clicking Here.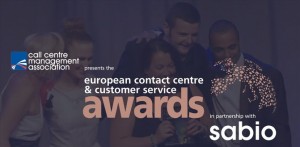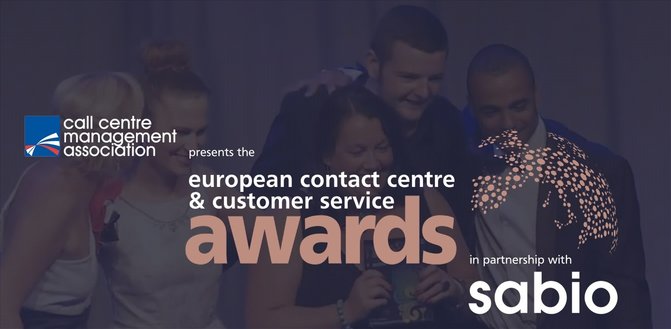 About the ECCCSAs
As the longest running and most respected awards in the customer contact industry, winning a European Contact Centre and Customer Service Award (ECCCSA) is like winning an Oscar. The ECCCSAs recognise organisations that are leading the way in delivering exceptional customer service. These organisations value their people, continually innovate to improve the customer journey, and operate efficiently and effectively. They are raising the standards year on year.  The gala dinner takes place on Monday 21 November 2016 at the Hilton Park Lane, London. For additional information visit their Website

About CCMA
The Call Centre Management Association (CCMA) aims to support the country's contact centre managers by providing opportunities to network, openly share best practice, and increase their skills and knowledge through specialist training. The CCMA is the country's longest-established association representing the customer contact industry in the UK since 1994. For additional information visit their Website