Injixo are excited to share with you the latest report from ContactBabel, The Inner Circle Guide to Omnichannel Workforce Optimisation.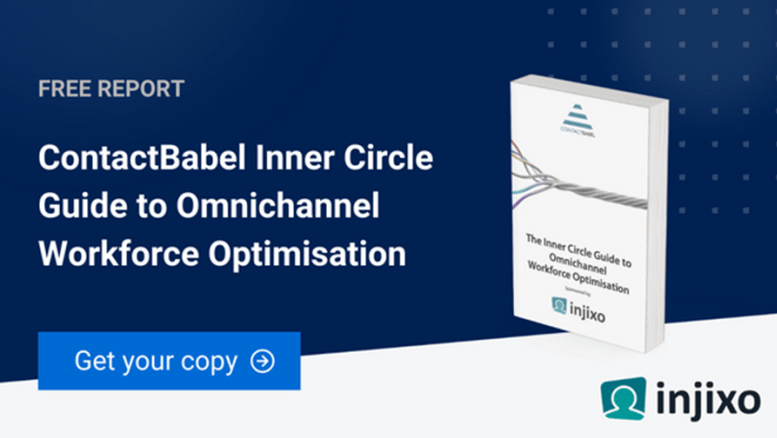 This comprehensive guide offers a definitive look into the state-of-the-art in workforce optimisation. It's designed to help you navigate the complex landscape of today's digital, remote, and flexible work environments.
Here's what you'll find inside:
» An in-depth analysis of the latest workforce management solutions.
» Practical insights on the implementation of these systems.
» Expert predictions on the future directions of workforce optimisation.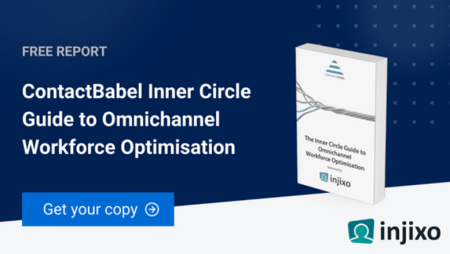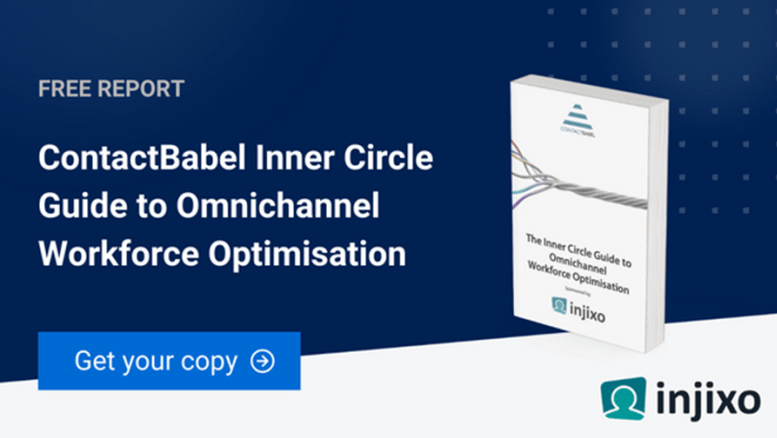 To download the Injixo 'ContactBabel Inner Circle Guide to Omnichannel Workforce Optimisation' report Click Here
injixo is a product of InVision, a market leader in WFM for over 25 years. InVision built on its knowledge and experience to launch injixo as one of the first cloud workforce management (WFM) solutions for contact centres on the market back in 2011, and gained the accolade of first to market with AI-based forecasting. Since then, the injixo user community has exploded and will continue to innovate and push the boundaries of WFM.
injixo combines cutting-edge functionality, a team of highly committed experts, and instant, seamless integration with leading contact centre platforms. Powerful and easy to use, injixo covers the whole planning cycle from forecasting to scheduling, real-time management, a comprehensive API and employee self-service via a smartphone-friendly agent portal.
injixo WFM helps you plan your staff across all your digital channels. It consistently delivers an excellent customer experience while engaging your employees, boosting efficiency, and reducing operating costs.
For additional information on Injixo view their Company Profile