Contact Centre webinar: A journey worth taking sponsored by Business Systems
Wednesday 25th November 2020, 12:00 – 13.00
It can be too easy to repair the mistakes that we see and not explore the reason behind these. This webinar will take a look at how clear business strategies along with right customer journeys support meaningful work and a respectful culture for employees.
– Discover the benefits of understanding the customer journey
– Set clear metrics to drive the right outcomes and behaviours
– Become more efficient and drive continuous improvement
No one said this would be easy, but it is definitely possible

To register for this free webinar 'A journey worth taking' sponsored by Business Systems Click Here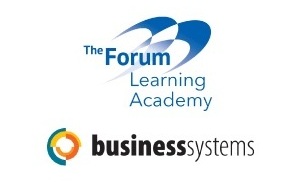 Business Systems (UK) Ltd specialises in providing workforce optimization technology solutions and today ranks as one of the industry's most experienced and innovative providers of call recording platforms. The company's expertise covers systems design, project management, implementation and ongoing service delivery-support. BSL is the UK's largest and most established independent call recording specialist extending its global reach through specific associated partners. Founded in 1988, the company has built an impressive reputation for implementing complex projects on time and counts amongst its clients, institutions such as The Bank of England and Standard Life.
For additional information on Business Systems view their Company Profile