Why is the Customer Experience so Important?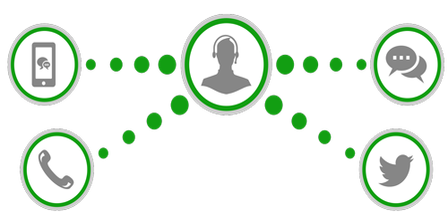 Whereas running an efficient and effective contact centre is a key objective, this good work can be quickly lost if you fail to deliver the experience that your customers expect and deserve.
Today's consumers and citizens are well versed in dealing with organisations online and over the phone. Every positive experience sets a new benchmark and they have high expectations of the service they deserve regardless of whether they are interacting with their bank, local authority, travel company, health provider or retailer.
This eBook outlines the six key areas that, in our opinion, are essential for delivering the experience your customers deserve.
---

To Download the eBook Click Here
For additional information on Cirrus see their website
To understand why Cirrus is different from other technology vendors we'd like to share the story of how the company came to be formed. Cirrus is part of the Direct Response Group, an award-winning voice, data and contact centre services company formed in 2002.
With an established base of over 450 highly demanding clients, the premise-based platform for delivering the company's bureau contact centre services was unable to keep pace with demand. Having evaluated solutions from 16 leading Contact Centre vendors, the company concluded that no single provider could provide a product that fitted the bill. To cut a long story short, we brought developers on board and developed our own cloud-based solution to meet the 1500 individual ACD queues, 9500 lines and a hugely complex CRM/back office integration task. All 450 clients were migrated to the new platform in a single transaction with no loss of service.