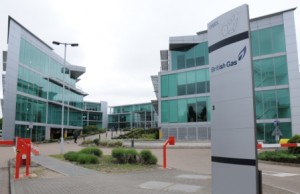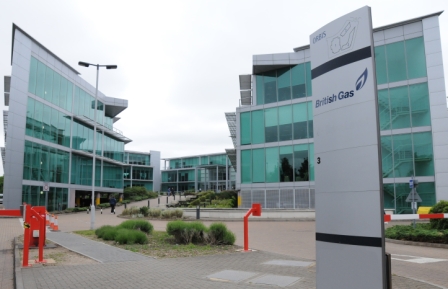 Centrica turns up the heat on Noise at Work; Energy giant Centrica boasts one of the largest contact centre operations in the country – employing around 16,000 staff across 13 sites – where almost a quarter of a billion phone calls have been made in the last seven years.
With responsibility for such a large workforce the company places staff welfare at the heart of its culture, to ensure safe working conditions and exceptional customer service.
As part of this ethos Centrica takes a proactive stance around Noise at Work legislation – working in partnership with comms solutions specialist Rocom and the world's largest headset manufacturer Plantronics – to maintain comfortable and productive working conditions that exceeds all the latest legislation.
The Noise at Work Act places an obligation on all employers to assess any risks, take action, provide hearing protection, carry out surveillance and ensure legal limits are not exceeded. UK law treats all sound as noise, including speech and music, with exposure measured over an average week.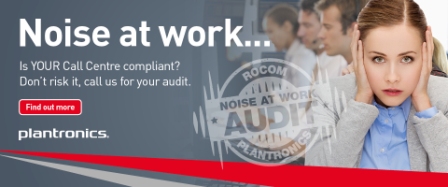 At Centrica it has fully embraced the Noise At Work regulations, deploying Plantronics EncorePro and Blackwire 310 headsets. In addition noise meter testing is regularly carried out to ensure sound levels never exceed the latest guidelines – and staff remain completely protected.
Centrica recently signed a new three-year deal with Rocom as its preferred headset supplier, with a further two year option – following the roll-out of a new high tech telephone system across the business.
"Over the past seven years, Rocom and Plantronics have been instrumental in delivering nearly a quarter of a billion customer phone calls," revealed Nigel Wright, Centrica's Architect and Network Services Manager. "Knowing I have the right equipment at the sharp end is really important in providing a great service to our customers and staff."
Centrica's robust Noise at Work procedures are in stark contrast to many other businesses. Across the UK three-quarters of workers have reported their company has taken no action to address their noise issues or the actions have failed. Recent research, commissioned by Plantronics, also found that there is a growing difficulty for office environments to keep noise distractions at bay and for employees to focus on work.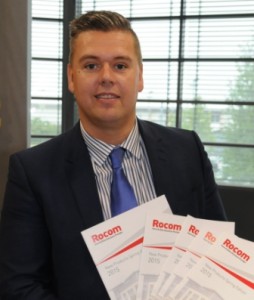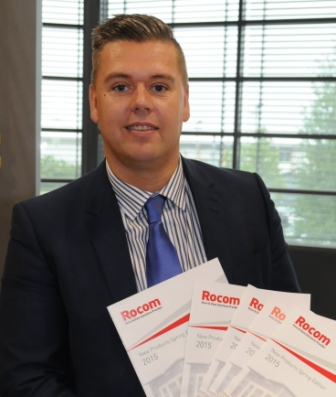 "Today's office environments are showing serious noise challenges for individuals and their colleagues, undermining productivity gains," says David Silous-Holt, Head of Corporate Sales at Rocom.
"Contact centre workers are known to be at risk from excessive sound levels. Just ask any 'no win no fee' personal injury claims company. In today's compensation culture it's vital for call centres to ensure their employees are working within legal limits – and Centrica is a shining example of how best practice is being implemented."
He added: "According to the Plantronics survey, office workers listed decreased productivity as a common effect of noise – and believe they would be a lot more productive in a less noisy environment (54%). An oversight of noise at work issues could potentially cost a UK organisation thousands of pounds in lost productivity."
David highlighted how disruptive noise in an open office environment can manifest itself into stress and physical ailments, such as headaches and migraines.
"As flexible working grows in popularity, office design has also radically changed, with open-plan office environments becoming the norm and fewer people working from a traditional fixed desk. This new way of work can create serious acoustic difficulties without the correct soundscaping measures. As a result, office workers listed noisy colleagues as the biggest noise complaint in their office environment. "
He pointed out: "As the largest UK specialist solutions supplier of communications products and services, Rocom can provide technical advice on any aspect of communications collaboration and compliance issues, as well as provide free Noise at Work consultations – in partnership with Plantronics – to assess sounds levels and general working conditions."
---
Additional Information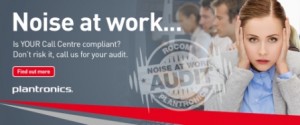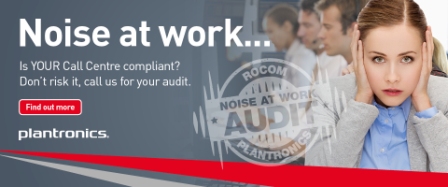 Rocom is the largest specialist solutions supplier of communications products and services in the UK with over 30 years' expertise; From headsets, handsets and audio conferencing to Unified Communications, network connectivity and hosted telephony, Rocom is ideally placed to help enterprise level businesses and public sector organisations increase collaboration and drive overall efficiency and performance.
For additional information visit the Rocom Website